Tomb Raider's Lara Croft has been given the chance to explore an Android environment - but only if you own a Sony Xperia S, Ion or Play smartphone or one of Sony's tablets.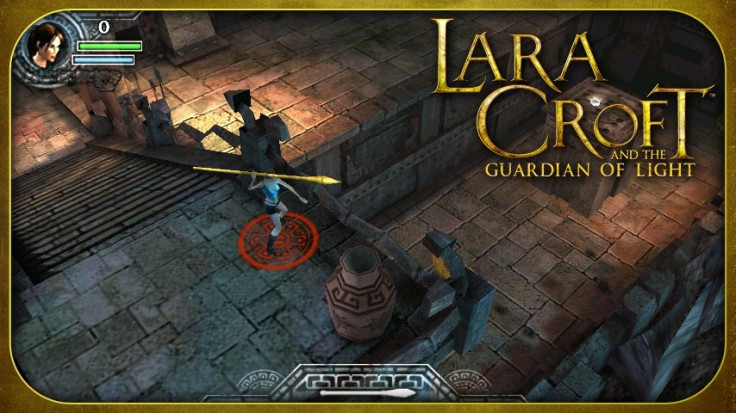 Being an adventurous kind of girl, you might think Lara Croft would have made her way on to Android devices sooner but this is the first time a Tomb Raider game has been made available on the Google Play store.
Sony has signed an exclusivity deal with developer Square Enix for Lara Croft and the Guardian of Light and it will not be released to other Android devices for 30 days.
However, when IB Times UK tried to access it on the Google Play store it was listed as not available (see below) for the Sony LT26i, which is another name for the Sony Xperia S.
Sony assured us that the game was available for all the devices listed above.
Lara Croft and the Guardian of Light features an all-new intuitive and accessible touch-screen control system, as well as specially optimised controls that make use of the Xperia Play's gamepad if you own that phone.
This mobile version of a Tomb Raider game features the same fast-paced action, evil enemies, devious traps and perplexing puzzles console gamers are used to.
As players progress through the game they can unlock weapons, upgrades and an isometric camera offering greater detail.
The story sees Lara travel into the jungles of Central America in search of the Mirror of Smoke, a powerful artefact from a lost age.
Whoever wields this relic holds the power to rid the world of light. When the Mirror falls into the clutches of Xolotl, the God of Darkness, Lara and the guardian Totec have until sunrise to defeat him and save the world from an age of darkness.
Lara Croft and the Guardian of Light is available in the Google Play Store at a special launch price of 99p (usual price £1.99) until 23 July.
For one week, BlackBerry and Apple owners can also buy the game at the same 50 percent discount.