Yehiya Zindani will never forget the day in 2012 when he took his father, Aharon, to buy vegetables at a market in Sanaa, Yemen. As the 53 year old, who wore traditional Jewish side-locks, bent down to pick something up, he was stabbed fatally in the neck and stomach.
"The killer said that he was ordered by God to kill my father," said Zindani, wearing a black skullcap and a black suit. "We don't know if he is freely walking around today, though, because the war has turned everything upside down."
Zindani is one of 17 Yemenite Jews that arrived in Israel this week, covertly airlifted out of the war torn country as part of a year-long project backed by the US State Department. The Jewish Agency, a non-profit organisation that coordinates with the government in the efforts of facilitating immigration for Jews, said that a total of 19 Yemenite Jews had been moved to Israel in the operation.
Most are now housed in basic temporary apartments at a government-sponsored immigrant absorption centre in the southern Israeli city of Beersheba, where the families have spent their first days reconnecting with relatives already in Israel and attempting to file their citizenship papers while navigating Israel's labyrinthine immigration bureaucracy.
As the women in the kitchen cooked ful fava beans on an improvised standing stove-top, they laughed that there was a lot to get used to in Israel, not the least the way that women dress here ("Exposed, while we in Yemen are used to modesty," said Zahra Dahari, a 23 year old wearing a long black abaya and headscarf).
Yehiya Yaakov Dahari, the family patriarch, said that despite the challenges ahead, leaving behind a vicious and sectarian war that has made them targets for violent attacks and arriving to Israel relieves "our greatest sorrow – that of the Jewish Diaspora."
He and the others were instructed not to reveal details of their arrival in order to protect the 40 or 50 Jews who remained in Yemen, and may still choose to emigrate in the future.
Leaving quietly
"While Yemen's Jews have been leaving quietly for years, this is the end," said Dov Levitan, an expert on Yemenite Jewry and professor at Bar Ilan University in Tel Aviv, Israel.
Before the creation of the state of Israel in 1947, riots in the port city of Aden resulted in the death of dozens of Jews and the destruction of their homes and shops. In 1949 and 1950 about 49,000 people – the majority of the community – were airlifted to Israel in Operation Magic Carpet. Around 2,000 Jews stayed in Yemen. Some trickled out until 1962 when civil war erupted. After that, they were unable to leave, said Levitan.
"Today, Yemen's Jews are leaving behind nothing in terms of an organized community, nothing like the great community, with teachers, rabbis, that we once heard about," said Levitan.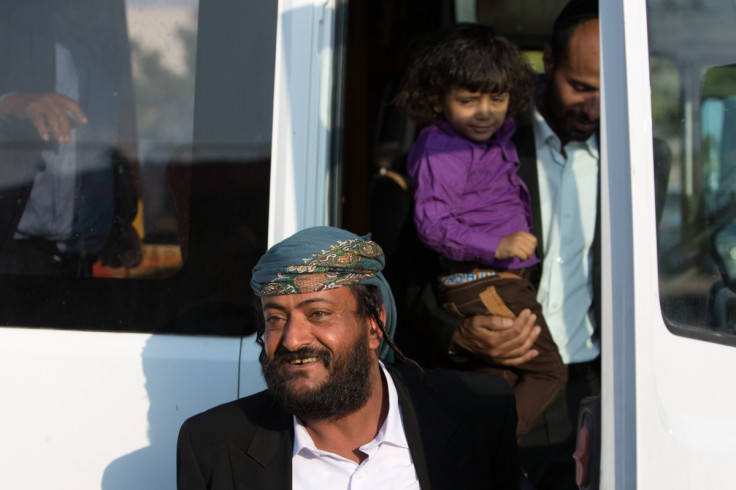 There are numerous accounts and legends concerning the arrival of Jews in various regions in Southern Arabia. One legend suggests that King Solomon sent Jewish merchant marines to Yemen to prospect for gold and silver with which to adorn his Temple in Jerusalem. Archaeological records referring to Judaism in Yemen started to appear during the rule of the Himyarite Kingdom, established in Yemen in 110 BC.
Historically, Yemen's Jews for centuries constituted the backbone of the country's merchant and artisan class and survived as one of the oldest Jewish communities in the Middle East, predating the birth of Christ and the emergence of Islam . Today, despite being a tiny minority, they study and recite by heart religious texts, but Israelis who speak contemporary Hebrew can find their ancient Hebrew dialect at times difficult to understand.
Many say that they are pained to leave behind their homes, but they are joining some 200 Yemenite Jews who in past years have been transported to Israel in secret operations in an attempt to escape hostilities and threats in an increasingly unstable Muslim country.
This week's arrivals include 14 Jews from the northern town of Raydah, once home to the Souq al-Yahud, a thriving Jewish market, and a family of five from the capital of Sanaa, where the communities live in a protected enclave near the American embassy. Both cities are currently controlled by the Iran-backed Houthis, who operate under the slogan "Death to America, death to Israel, curse the Jews, victory to Islam".
With the growing influence of Islamic terrorist organisations and rampant lawlessness that followed the Houthi uprising against President Ali Abdullah Saleh and the intervention by Saudi Arabia and a wide coalition of Sunni states to re-instate him, Yemen has descended into bloody civil war and rampant lawlessness.
Jews in the Middle East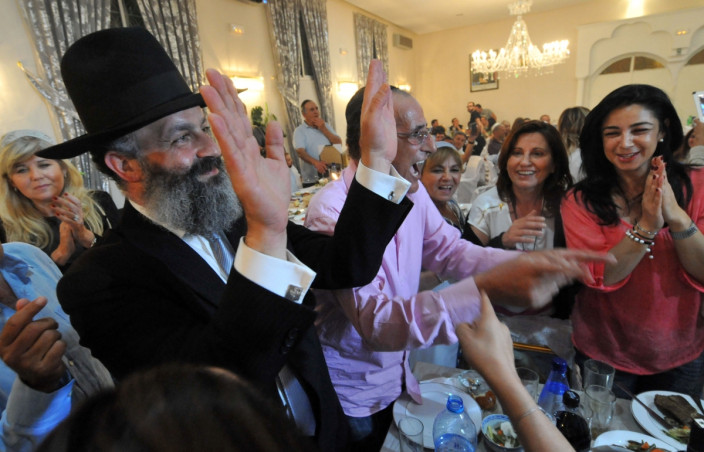 UN figures claim that more than 850,000 Jewish people left Arab countries after the declaration of the State of Israel in 1948, following which Egypt, Syria, Jordan and Iraq declared war on the young country.
The exodus marked the end of thousands of years of Jewish presence in cities such as Baghdad and Cairo, while Jews had formed communities even in eastern Saudi Arabia since before the time of the Prophet Mohammed. Many moved to the state of Israel.
In some countries, however, small Jewish populations remain even to this day, including Yemen, Morocco and Syria, where a tiny Jewish community remained until as recently as November 2015.
The Sunni Yemenite branch of al-Qaeda, al-Qaeda in the Arab Peninsula, and Islamic State (Isis) have carried out bloody attacks and suicide bombings throughout the country. Meanwhile Jewish-targeted intimidation, harassment and violent attacks have gone up in the areas where the handful of Jews still reside. A relative of one of the recent arrivals was recently stabbed in an anti-Semitic attack, Israel's Channel 2 reported.
Such attacks are sadly familiar for Yemen's dwindling Jewish population. A year ago, a Jewish woman from Sana'a was abducted, forced to convert to Islam and marry a Muslim man against her will. In 2008, following tensions surrounding Israel's war in Gaza, a local Hebrew teacher, Moshe Ya'ish Nahari, was murdered in Raydah.
Moshe Dahari, 40, said he remembered a better time for his family, when they were able to make a living as blacksmiths, and that his reasons for coming to Israel were also economic, so that his son could study in university and build a life for himself: "I would like to go back one day, but it will take a lot of time. To me, I am Jewish and Yemenite equally," he said.
More foreign reporting from IBTimes UK