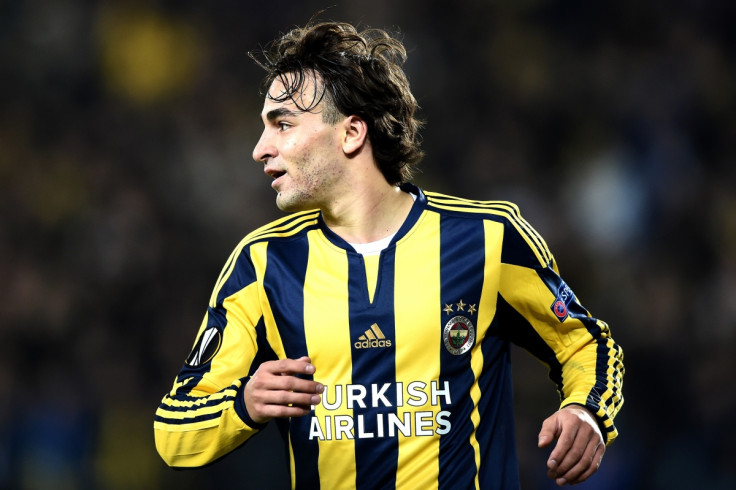 Liverpool outcast Lazar Markovic has taken aim at Brendan Rodgers over his ruthless exiling from the first team after just 12 months at Anfield. Markovic, 21, made 34 appearances in his first season on Merseyside but soon fell out of favour and is now out on loan to Turkish club Fenerbahce for the duration of the season.
Markovic has played 13 times for the club this campaign and has spoken of his desire to make the move permanent; such was his harrowing experience during the summer when he was dropped from the first team. The former Partizan Belgrade wideman is due to return to the club at the end of the season when his future will be discussed, but he is under no illusions over who is to blame for his eventual exit.
"I had no problem with Brendan Rodgers and we had a bond until, for some reason that remains a mystery to me, he changed," he said, according to Sky Sports. "He stopped playing me and then at the start of the season he didn't even include me in the squad, and nobody explained to me what was going on or what his plans were, so I decided to leave."
Rodgers sent 12 players out on loan at the start of the 2015-16 season, including the likes of Luis Alberto and Mario Balotelli. New Liverpool manager Jurgen Klopp has since recalled a throng of those previously allowed to leave the club, with the likes of youngsters Ryan Kent and Kevin Stewart returning for their FA Cup campaign.
Klopp has since spoken of his desire to overhaul the way Liverpool use the loan market, having been disappointed with the amount of young players sent out to gain experience away from the club. "We will work with them," the German said, according to the official Liverpool website. "That doesn't mean we can bring them in and play them every week in the Premier League, but we need to have our best players at the club.
"A month ago when I said we need to have all of our best players here at Liverpool FC, Kent was on loan, [Sheyi] Ojo was on loan, Stewart was on loan, Tiago [Ilori] was on loan. We need to keep them here and work with them, because football is not about individual development.
"Yes, you have to develop individually but you have to develop as a team. You have to learn your position and it's not always to impress one on one, you have to show that you can work together as a team, that you know about your job. Overlapping... do things like this. Know when my teammate does this, I have to do this. That's how football works.