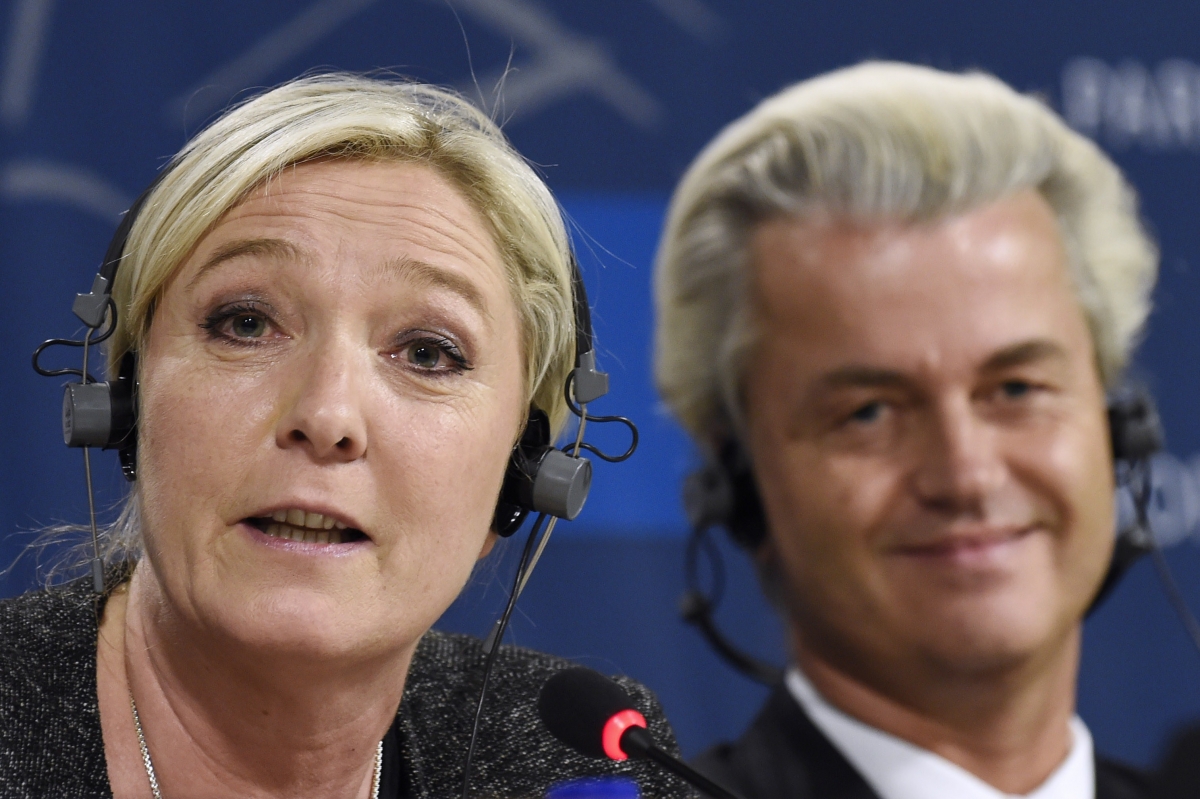 The pan-European alliance of far-right nationalist parties envisaged by France's Marine Le Pen to wreck the EU from the inside started off on the wrong foot, as it failed to form an official group in the parliament.
The coalition captained by Le Pen's National Front (FN) and the Netherlands's xenophobe Freedom Party (PVV) of silver-haired Geert Wilders failed to attract the threshold of parties required to have an official representation in Strasburg.
FN dismissed the fiasco as a minor setback, claiming last-minute negotiations failed as the party and its partners preferred "quality and coherence over ease and haste".
"Our refusal to strike an alliance with parties whose members held positions inconsistent with our values made it impossible to form a political group in the EU parliament before the deadline," FN said in a statement.
"We are to regret this in the short term but we take it upon ourselves as a right choice, morally and politically in the long run."
Official groups get extra funding and have more influence in the parliament and its law-making process.
The EU requires a group has at least 25 lawmakers from seven nations to be accredited.
The right-wing alliance had more than enough MEPs -- FN alone won 24 seats at May elections -- but fell short of two nationalities.
Le Pen and Wilders faced fierce competition in assembling halfway presentable allies from another Europhobic group led by the Nigel Farage's UK Independence Party and Italy's Five Star Movement (M5S).
They managed to win the backing of Italy's Northern League, the Austrian Freedom Party and Belgium Flemish independence movements, Vlams Belang.
However, Farage and M5S leader Beppe Grillo proved more efficient in drawing support from small anti-establishment parties scattered around Europe and successfully created the new Europe of Freedom and Democracy Group (EFD).
Ironically, EFD met the seven-nation requirement by taking in a French MEP who quit Le Pen's party just days after he was elected.
Le Pen was understood to have launched a last-minute scramble to convince Poland's Congress of the New Right to join the band.
The attempt was however said to be opposed by Wilders, who would have found it hard to explain to his Dutch electorate, historically adverse to anti-Semitism, why he was dealing with Congress of the New Right's leader, Janusz Korwin-Mikke, who recently claimed that Hitler was not aware of the Holocaust.
Greece's Golden Dawn and Hungary's Jobbik were also considered too far to the right to be included in a politically sustainable alliance.
In a similar fashion Farage had snubbed an alliance with Wilders and Le Pen, accusing FN of having racism and anti-Semitism "in its DNA".