EU Elections: Meet the New Right-Wing Powers in Brussels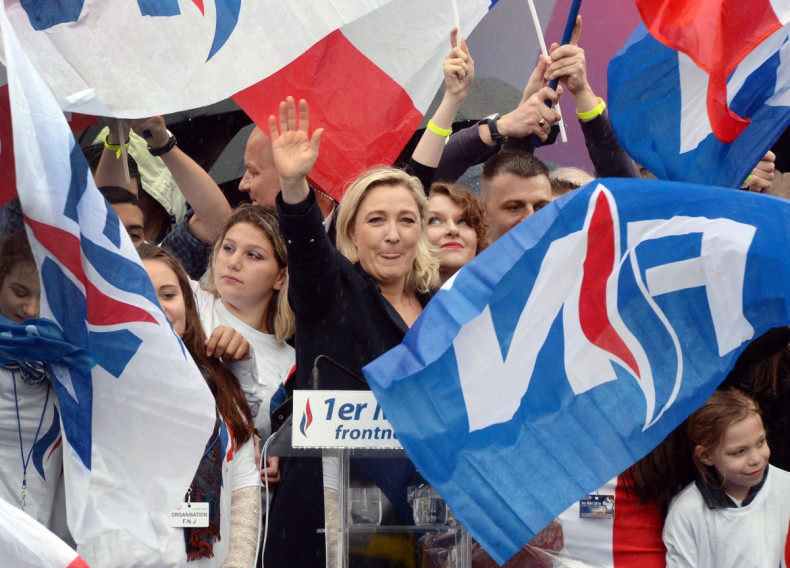 From the granddaughter of a notorious dictator, to a 72-year old Polish xenophobe – these European Parliament elections have thrown up a veritable motley crew of MEPs from across the spectrum.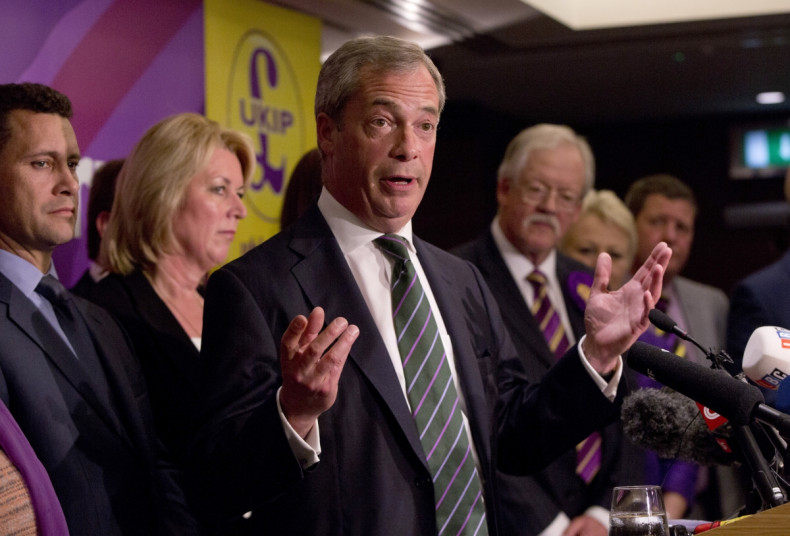 UK
Nigel Farage – Ukip
Nigel Farage managed to revamp his party's 'swivel-eyed loon' image to beat the traditional 'big three' of UK politics at a canter. But other than the fact that he enjoys a fag and a pint, what do we actually know about Farage?
Despite the man-of-the-people persona, Farage background is more associated with the conventional political class. The son of a City stockbroker, he was educated at Dulwich College – a public school that charges more than £12,000 for a term's board and which previously schooled author PG Wodehouse and explorer Ernest Shackleton.
Farage followed his father into the City, trading commodities.
He may have been elected for his strong anti-EU stance, but his wife, Kirsten Mehr is German, and his two children are bilingual. His surname is of Huguenot lineage and his great-grandfather was born to German parents.
Under Farage's leadership, Ukip won the UK popular vote with a 27.49% share. The party added 11 new MEPs as a result, taking the Ukip total up to 24.
"Before, Europe was about treaties, laws and our sovereign right to govern ourselves. Now, it's about everyday lives."
Germany
Udo Voigt – National Democratic Party of Germany
Angela Merkel's Christian Democratic Union may have kept their grip on power, but the election of Germany's first far-right MEP sent shockwaves through Europe. The National Democratic Party achieved 1% of the vote, electing Udo Voigt to the European Parliament.
Voigt is the son of a Nazi solider. He has had a number of run-ins with the law because of his racist views.
In 2009, he was convicted of handing out racist pamphlets during the 2006 World Cup. The leaflets, which referred to the inclusion of Patrick Owomoyela, a German of Nigerian descent, read: "White, not just a jersey colour! For a real national team!"
In 2004, he called Adolf Hitler "a great man". He has claimed that Berlin's Holocaust Memorial is "an undesirable stain in the Reich capital" and that its stones would make excellent foundations for the new Reich Chancellery.
"Rösler's a Viet Cong," in reference to the Vietnamese-born leader of Germany's Liberal Party, Philipp Rösler.
Italy
Alessandra Mussolini – People of Freedom
For some, being the granddaughter of Italy's fascist leader Benito Mussolini would be publicity enough, but Alessandra Mussolini (also the niece of actress Sophia Loren) has been determined to make a name for herself from an early age.
The former Playboy model and actress has previously been an MEP for the Social Alternative party, but since its collapse has jumped ship to Silvio Berlusconi's Forza Italia.
She once said: "Until recently the word fascist was considered shameful. Fortunately, that period has passed. In fact, there is now a reassessment of how much grandpa Benito did for Italy."
In 2006 when transgender MP Vladimir Luxuria accused her of being a fascist, she quipped: "Meglio fascista che frocio" ("Better fascist than faggot").
"What a delightful Roman salute! I was deeply moved. I will write him a thank you note," in response to footballer Paolo di Canio delivering a fascist salute after a derby match in Rome.
Poland
Janusz Korwin-Mikke – Congress of the New Right
The election of political veteran Korwin-Mikke's in Europhilic Poland emphasised the widespread disillusionment that exists with EU politics. Poland has the highest level of EU support of any other member state, yet Korwin-Mikke's party scooped 7.2% if the vote.
He's gone on record in his belief that Hitler knew nothing of the Holocaust and says that universal suffrage should be abolished, with women losing their right to vote, and that Poland should be governed by a monarchy.
"The European Commission building should be turned into a brothel. I've been there so I know it would be great as one."
Denmark
Morten Messerschmidt – Danish People's Party (DFP)
Denmark's far-right party won almost 27% of the vote and doubled their MEP count to four. Leader Morten Morten Messerschmidt has been courted by the UK Conservative Party in recent months in a bid to solidify a stronger pan-European coalition. In reality, though, DFP is politically much more aligned with Ukip.
Barely two years after the Muhammad cartoons crisis rocked Denmark, DFP spokesperson Kim Eskildsen lashed out at an Islamic political candidate's decision to wear a hijab in parliament.
He said: "We find it wrong that she'll use the parliament as a tool for Islamism. We don't consider this woman a Nazi. But the way the headscarf is used is comparable to other totalitarian symbols."
"I think we need three sets of rules of immigration. One for Europeans, one for people from the rest of the Western World, and then a third set of rules for the third world, who in general do not really offer anything."
France
Marine Le Pen – National Front
Marine Le Pen's party secured one in four French votes last week, making President Francois Hollande the least popular leader in the country's history.
Le Pen has capitalised on the unpopularity of the sitting Socialists and the growing wave of anti-EU sentiment, despite her own chequered history with the law.
Part of the challenge has been silencing the most extreme voices in her party, including that of her father and party founder Jean Marie, who recently suggested "Monsieur Ebola" would be the solution to the country's immigration situation.
She once equated Muslims praying in the street to the Nazi occupation of Germany. Greek media recently reported that Le Pen was flirting with neo-Nazi party Golden Dawn with a view to founding a new far-right group in the European Parliament.
"French citizenship should be either inherited or merited."