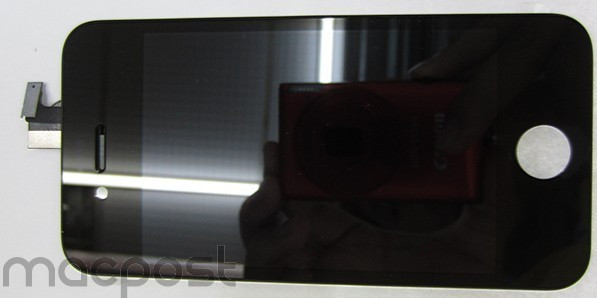 New leaked iPhone images have emerged lending credence to the theory Apple plans to release a new budget version of its iPhone 4 handset, before releasing its truly next-generation iPhone 5 handset.
The iPhone 4S budget handset rumours first gained new life when repair website uBreakiFix released a slew of images allegedly showing parts Apple plans to use in the smartphone.
Later unofficial Apple site Macpost printed a fresh batch of images claiming to show the components assembled.
Both sites noted that the N94 images showed a device similar to Apple's current iPhone 4 handset. The only major difference noted by both sites was the camera module, which has a markedly different shape to the component currently used in the iPhone 4.
The two reports also alleged that the images showed an out of date test model claiming that Apple was now up to the N97 prototype version -- indicating that there have been at least three other design prototypes since the one shown in the pictures.
Alongside the leaked images a new report from the DigiTimes emerged claiming that alongside the budget iPhone 4S, Apple also planned to launch its high-end iPhone 5 handset.
The DigiTimes report suggested that "following a leak from Apple's website in Switzerland in early August, sources from upstream panel suppliers", had confirmed to it that the device is set to come loaded with a screen measuring between 3.5 to 3.7 inches.
The same report went on to claim that the as yet unconfirmed iPhone 5 will house a sturdy metal back similar to the one used on the original iPhone.
Keeping to its previous media silence, Apple has released no official word on any of the reports authenticity.