Brexit would damage the British economy regardless of which trade deal the UK and the European Union agree upon, according to a leaked government report.
The document explored the impact of Brexit on the UK economy under three different scenarios – free trade deal, single market access and no deal at all.
The report, titled EU Exit Analysis – Cross Whitehall Briefing, was drawn up for the Department for Exiting the EU and was intended to be shown confidentially to cabinet ministers. However, in a major blunder for Theresa May and David Davis, a copy was leaked to BuzzFeed News.
The document suggests UK economic growth would be 2% lower if Britain were to continue to adhere to the rules of the single market, while it would be 5% lower if the UK negotiated a free trade deal.
However, should Britain leave the union with no deal and opt to revert to World Trade Organisation rules, growth is forecast to be 8% lower than current expectations.
All the scenarios assumed Britain agreed a new trade deal with the US.
According to the document, the retail, food and drink, cars, chemicals, clothing and manufacturing industries would be the hardest hit. Every UK region would also be affected negatively in all the proposed scenarios, with the north-east, the West Midlands and Northern Ireland facing the biggest falls in economic performance.
After the report was leaked, pro-Remain MPs called for the full study to be made public.
"It's little wonder the government has repeatedly refused to publish any serious Brexit analysis," said Labour MP Chris Leslie.
"Their own impact assessments underline what has long been obvious, that their reckless plan to crash out of the single market and the customs union will leave us all much worse off.
"There is no mandate for this hard and destructive Brexit. No one voted to make themselves or their families worse off."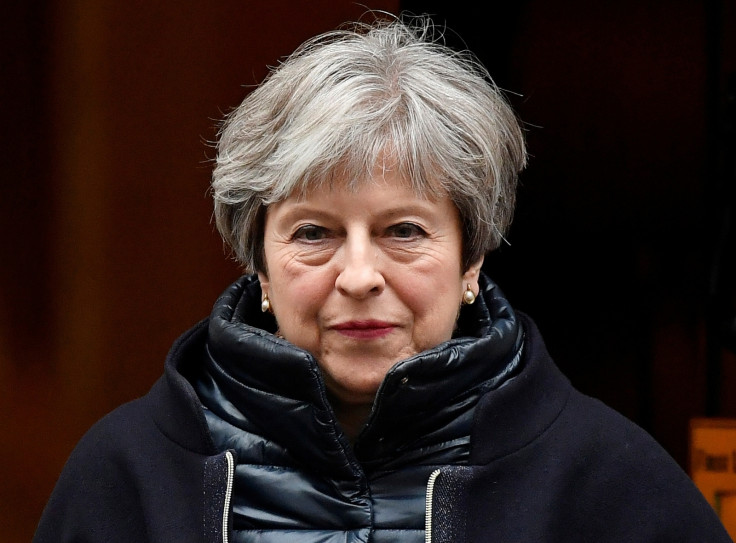 Stephen Gethins, the SNP's Brexit spokesperson, added: "This is highly embarrassing for Theresa May, but for those of us working to ensure the UK stays in the single market and customs union, this is not surprising."
However, Conservative MP and leave campaigner Iain Duncan Smith told the BBC Today programme the paper should be taken "with a pinch of salt", as previous Brexit forecasts had been proven wrong.
"It's an incomplete report [...] deliberately leaked because it gives a bad view," he said.
Fellow Tory MP Jacob Rees-Mogg also warned against reading too much into the report, adding that economic forecast so far had been "highly speculative" and often inaccurate.
A spokesman for the government said: "We have already set out that the government is undertaking a wide range of ongoing analysis in support of our EU exit negotiations and preparations.
"We have been clear that we are not prepared to provide a running commentary on any aspect of this internal work and that ministers have a duty not to publish anything that could risk exposing our negotiation position."