First it came from her backbench MPs, then it came from some Cabinet colleagues, now most damagingly, Theresa May is facing discontent from Conservative Party financial backers.
At a party fundraising event on 24 January at an undisclosed location, around a quarter of the 50 donors present demanded her resignation with the details of the revolt being circulated among party members, it has been reported.
They are said to want her out as soon as the first part of the Brexit deal is negotiated with the European Union, as they have been left dismayed over a botched Cabinet reshuffle, question marks over leadership and fears about what will happen in local elections in the spring.
One party backer said according to the Times: "Among even the most loyal middle-ranking donors there is utter despair".
"Dominic Johnson (party treasurer) stands up and says: 'I love Theresa May, who could possibly want to replace her?' What he didn't expect was about a quarter of the room to say 'yes (we do)'. This was a room of very, very traditional donors," the paper reported.
Although the prime minister has managed to fend off opposition and discontent from within her party, the unhappiness among the donors is significant. After a turbulent two years at the helm it was when party donors lost faith in Iain Duncan Smith that he lost the party leadership in 2003.
Although there may be little appetite to trigger a leadership contest ahead of the key Brexit negotiations, there is a sense that after trade talks are done in October, she should step down.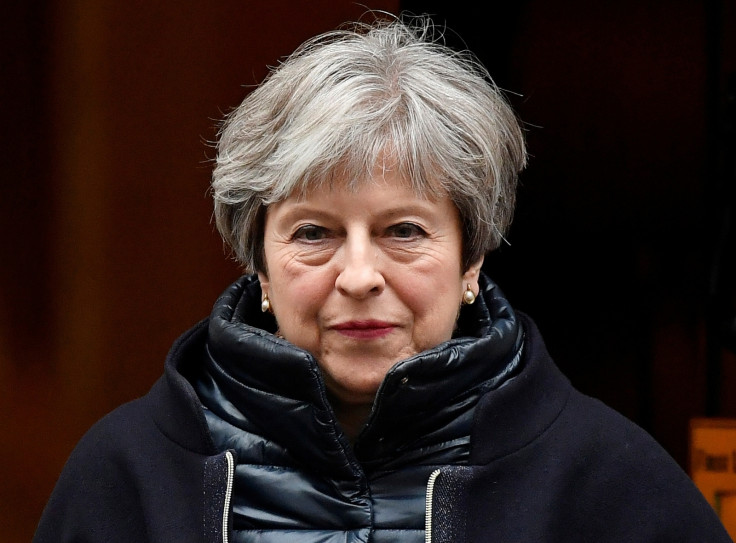 One member of the government told the Times: "She's got until October. Once the outline of a deal is in place and is being ratified around Europe, that's a natural time for a change."
One source close to the Brexit-supporting European Research Group (ERG) said she had a "50-50" chance of surviving while another party figure said: "There is no one defending her but no plot to oust her. It's the worst of all worlds".
Meanwhile, a leak to BuzzFeed of a secret government assessment of Brexit's economic impact showed that over the next 15 years, the UK would be 5% worse off under a free trade agreement, 8% worse off with no deal and 2% worse off if there were single market access after Brexit.
The German chancellor, Angela Merkel, reportedly mocked May in a private meeting in Davos, saying that the British prime minister had asked her to "make her an offer", only for Merkel to reply May needed to say what she wanted.