At least 10 feared dead in fire at explosives factory in southern India
The fire reportedly broke out following an explosion.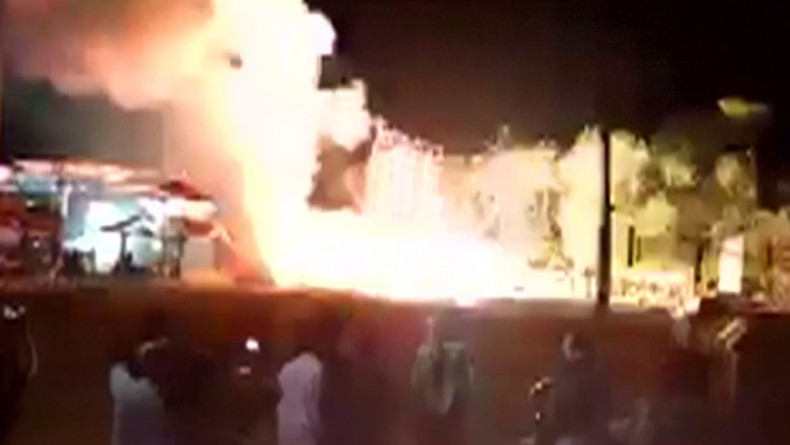 As many as 10 people are feared dead in a blaze at an explosives factory in southern India, with over a dozen reported injured. The factory building collapsed following the fire, which was reportedly preceded by an explosion.
The fire broke out at around 7.45am local time (2.15am BST) on Thursday, 1 December, in the explosives factory in Tamil Nadu state's Tiruchirappalli district. Around 16 to 17 workers were reportedly inside the factory when the blaze started.
Two bodies have already been recovered, NDTV quoted officials as saying. The death toll is likely to go up as more bodies could be trapped under the debris, the officials added.
The cause of the explosion is unknown, but the fire has reportedly been contained and three fire fighters were still at the scene, the news channel reported. The waves of the blast were felt up to a distance of 2km from the site, police reportedly said.
Police also said that the fire was first noticed in one of the manufacturing wings of the factory, which makes explosives for deepening and widening wells in the state's rocky belts. The fire spread to other parts of the factory that comprised of 15 sub-units in the same campus.
The factory was operational for the past 25 years, NDTV reported.
G Sathyanarayanan, deputy director-in-charge of Fire and Rescue services (central region), Tamil Nadu told News18 that the ground and first floors of Vetrivel Explosives collapsed due to the explosion and the blaze.
"The fire is under control, but smoke was still emanating, which is being tackled," Sathyanarayanan said, adding that the number of casualties would be clear only after the debris is cleared.