At least 11 soldiers were killed when Taliban militants attacked an army base in Afghanistan's Kandahar province late on Monday (22 May). Nine other members of the Afghan National Army were wounded.
Local security sources told Afghan news agency Tolo on Tuesday morning that the militants took control of the military base in Shah Wali Kot district for a brief duration and later fled with a large number of weapons.
Security forces also confirmed that militants attacked a police check post in Sangin district of Hemland province on Sunday night, killing six policemen. Three other police personnel were wounded in fierce clashes with the insurgents.
"The insurgents also took Abdul Malek, the commander of the check post, with them after he was injured in the clash," provincial police chief Aqa Noor Kentozai said of the Sunday attack.
In a separate attack on Saturday (20 May), 20 local and national policemen were killed in southern Zabul province after clashes with militants, the news agency quoted local officials as saying on Sunday.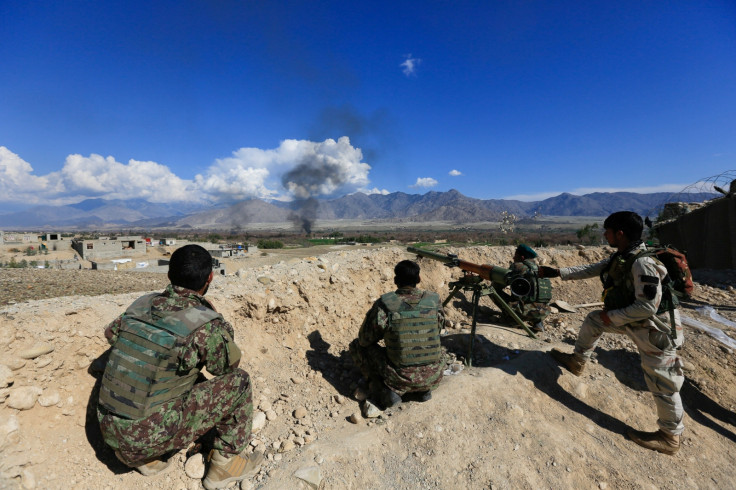 Security sources also said that militants had captured at least seven check posts in the country by late Sunday, but government forces managed to recapture them all.
Taliban had announced on 28 April the start of their spring offensive and pledged that Afghan soldiers will be "targeted, harassed, killed or captured". The Islamist group has since intensified attacks on military establishments in the country.