Afghan Taliban announces start of spring offensive labelled Operation Mansouri
The Islamist group vows to launch suicide and guerrilla attacks.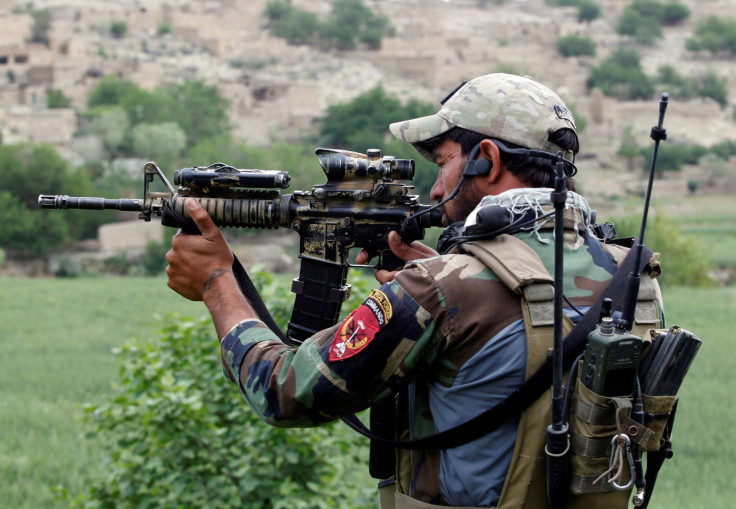 The Afghan Taliban has announced the start of what it calls its annual spring offensive against security forces, vowing that the forces would be "targeted, harassed, killed or captured". In a statement issued on Friday, 28 April, the Islamist group added that civilians will not be affected much.
The announcement comes just as the Trump administration is weighing various options regarding the war-torn country.
In recent weeks, Defence Secretary James Mattis and National Security Adviser H R McMaster have visited Afghanistan as part of the Trump administration's attempts to come up a credible strategy.
Labelling the terror offensive as Operation Mansouri, after the slain Taliban leader Akhtar Mohammad Mansour, the organisation's spokesperson said it will be a mix of suicide and guerrilla attacks on both Afghan and foreign forces. Spring offensive usually marks the start of the fighting season in Afghanistan with the Taliban sharply stepping up its attacks.
"The main focus of Operation Mansouri will be on foreign forces, their military and intelligence infrastructure and in eliminating their internal mercenary apparatus," the statement said.
Claiming that the Taliban currently controls nearly half of Afghan territory, its spokesman Zabihullah Mujahid hinted the group would also focus on setting up a capital to intensify its campaign. The Afghan government is believed to be holding less than 60% of the country as the Taliban has been rapidly spreading its tentacles in recent months.
"Hence, keeping the evolving situation in mind, this year's Mansouri Operations will differ from previous ones in nature and will be conducted with a twin-tracked political and military approach," Mujahid added. Various administrative measures such as improving the infrastructure and setting up institutions in Taliban-controlled regions are also on the agenda.
The Taliban's latest attack on a military base, which hosts about 30,000 troops, is seen as a stark reminder of the group's growing ability to mount high-profile attacks even in territories considered safe by the Afghan government. Both the Afghan defence ministry and the army chief were forced to step down following the attack.
© Copyright IBTimes 2023. All rights reserved.