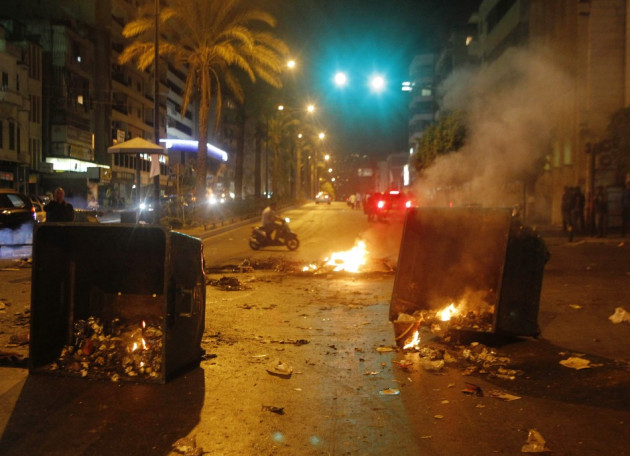 The Syrian crisis has contaminated Lebanon, after clashes between pro- and anti-Syrian groups have left three people killed and 18 wounded in Beirut, witness told IBTimes UK.
A gun battle between Sunni Muslims of the Future movement and supporters of the nationalist, pro-Assad Arab movement party emerged after Lebanese military shot an anti-Syrian cleric and his bodyguard by mistake.
Sheik Ahmed Abdul Wahid, a Sunni Muslim cleric, and Mohammed Hussein Miraib were shot in their car as they passed through an army checkpoint.
"In response, Sunni residents blocked roads, burned tyres and garbage bins to protest against the deaths," Alberto Tetta, an Italian freelance journalist for the daily l'Unita', reported. "The secretary of the Arab movement party, Shaker Berjaoui, has been attacked by supporters of the Future movement."
The Lebanese television station Al-Jadeed reported the five-hour clashes ended after Berjaoui agreed to evacuate his office in the district. Two buildings were set on fire and several cars and shop windows destroyed.
Further clashes are expected when the funerals for the victims are held. The Lebanon civil society has two demonstrations planned to take place in London and Beirut.
The Lebanese army said it regretted the deaths of the two Sunni clerics. and pledged to mount an investigation.
Tensions in the northern city of Tripoli have been growing over the past week, leaving 12 people killed, Tetta said.
Many Sunni Muslims in the north sympathise with the Syria's Sunni-led uprising against President Bashar al-Assad.
"Northern Lebanon is like a little Syria," Tetta said. "There's a pro-Syrian Alawite minority, but the majority of people are against the Syrian regime."
The anti-government Free Syrian Army has reported freedom of circulation in the area, which is close to the Syrian border.
Lebanese Prime Minister Najib Mikati tried to crush growing tensions. "The government is determined to continue to shoulder its national responsibilities amid this critical period in Lebanon and the region and it will take all measures necessary to preserve civil peace," he said in a statement.
But the latest development in Beirut is a worrying new element, according to Tetta.
"The Syrian crisis has contaminated Lebanon, which has been dragged into neighbouring violence," he said. "Lebanon is still very connected to Syria. But the latest clashes in Beirut are causing serious concerns."