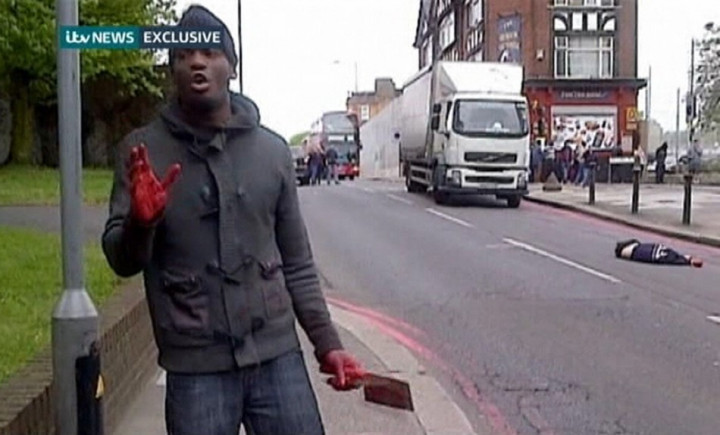 One of the two men accused of killing soldier Lee Rigby has made allegations of assault after losing two front teeth in prison.
Michael Adebolajo, 28, was attacked at the high-security Belmarsh prison in south-east London, where he is awaiting trial on charges of murder.
Reports suggest the attack swiftly escalated into a fracas, leaving several officers injured. However it is not yet known who instigated the attack.
Reports suggest Adebolajo was "targeted" by prison officers keen to exact their own personal revenge for the murder of Rigby in Woolwich on 22 May.
The suspect could be entitled to up to £20,000 compensation if his claim of assault is upheld.
However the officers on duty at Belmarsh deny any wrongdoing, and say they used only standard restraining techniques during the scuffle.
Police have lodged an investigation into the incident, but the chief of the prison officers' trade union has publicly backed his members.
Steve Gillan, general secretary of the Prison Officers Association, told the Daily Mirror: "We believe the prison officers did a professional job on behalf of ordinary members of the public and we will be supporting our members involved in this incident."
Outrage
It is alleged that Adebolajo and co-accused Michael Adebowale ran over Rigby in a car and hacked him to death in broad daylight outside Woolwich artillery barracks on 22 May.
After the attack, Adebolajo demanded that stunned passers-by film him on their mobile phones. His hands were red and he was carrying a meat cleaver at the time.
The murder of Rigby has caused outrage across Britain and prompted a spate of attacks on Islamic buildings.
The English Defence League has organised a series of rallies to honour Rigby's memory, and capitalise on the nationwide anger against the suspected Islamic perpetrators.
Ahead of the EDL's latest march in Birmingham, police have drafted in 1,000 extra officers to prevent violence in one of Britain's most ethnically diverse cities.
Rigby's funeral took place in Bury, Greater Manchester on 12 July, with thousands of people turning out to pay their respects to the murdered soldier.