LeEco, dubbed as the Netflix of China, has announced a fully autonomous electric car. Known until recently as LeTV, the company is also a major source of funding for Faraday Future, the secretive electric car company currently rivalling Californian frontrunner Tesla.
Called the LeSEE, the car was revealed on 20 April and will appear at the upcoming Beijing motor show. From the rear three-quarter view, the car shares many design cues with the Aston Martin Rapide and the Tesla Model S. The car's interior features a steering wheel which retracts when the car is placed in autonomous drive mode.
The company has previously said it wants to focus on in-car entertainment, which will be a major talking point in future autonomous vehicles. The LeSEE is described as "the future of cars" and the "next generation" of mobility.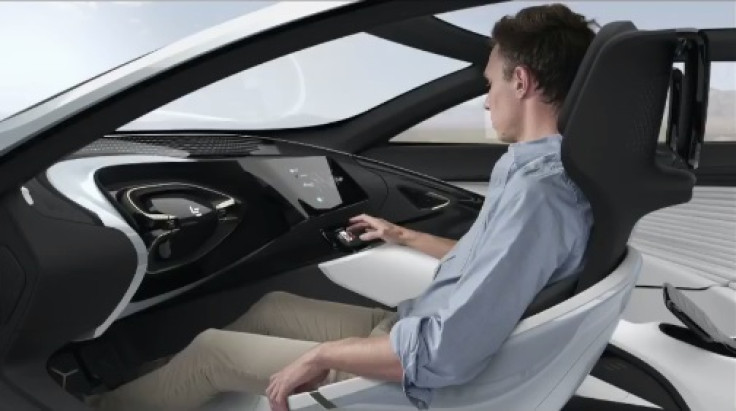 It isn't known when the LeSEE, which was referred to by LeEco as a 'concept', will go on sale. However, after being revealed on stage in China, the car was driven out of a shipping container in front of a huge audience, showing that it does, at least, work.
A demonstration followed, demonstrating its self-driving and autonomous parking abilities, all controlled via voice commands issued by mobile phone. It is claimed that the car can drive - itself, of course - to speeds of up to 130mph.
LeEco sees the car being used as part of an autonomous fleet of taxis, with lights at the front to indicate their availability. Inside the vehicle, touch screens located behind the front seats let rear passengers enjoy LeEco's Netflix-style online video services.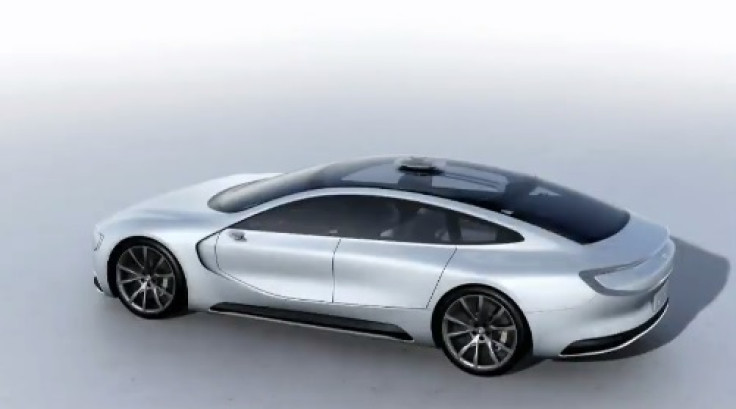 In a live presentation - complete with flashing lights and dramatic music - the company showed off an Android app which locates the car on a map and beckons in on stage, similar to requesting a ride from Uber. We will see more of the LeSEE car at the Beijing show, which is due to take place on 24 April.
Faraday Future (FF), which LeEco is known to be bankrolling, showed off its first concept car at the CES technology show in Las Vegas in January, and in April, broke ground on its $1bn production facility, also situated in Las Vegas. Given LeEco's close ties with FF, this could be our first proper look at what a car from FF could look like. The Batmobile-like concept shown off at CES was nothing more than "an expression" of what the company wants to be.
LeEco is also working with Aston Martin on its first electric car, named the RapidE, and has built a new infotainment system for the British car company to use in the more connected vehicles of the future.