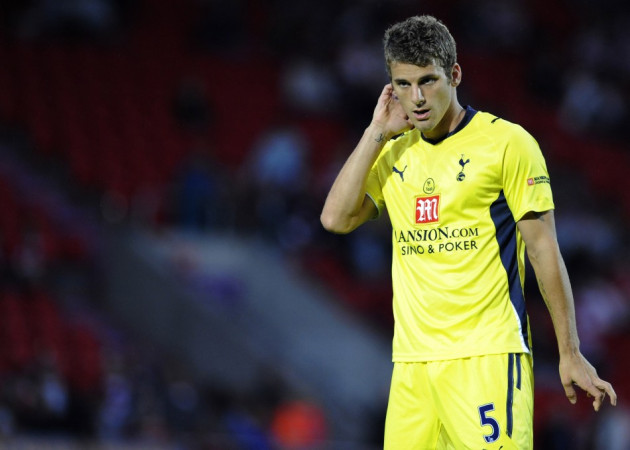 David Bentley's search for a new club is set to continue after Leeds United manager Brian McDermott made it clear that he was not interested in signing the former Tottenham Hotspur winger.
The 29 year old was released by Tottenham in the summer after a difficult spell in north London that saw him first fall out of favour with Harry Redknapp and then struggle to convince Andre Villas-Boas that he deserved an opportunity.
Having spent time on loan at Birmingham, West Ham, Blackburn and Russian a side FC Rostov, Bentley failed to win a new contract at Spurs and has subsequently been trying to find a new club.
Leeds were heavily linked with the experienced winger but McDermott has made it clear that he is not interested in signing Bentley as he already has options in the wide areas.
"You can't take someone just because they are an easy deal," McDermott told the club's official website when asked about Bentley. "We've got Ross McCormack in there and we've got Dioufy in there, and they are similar players.
"I think David Bentley is a good player, but they're here and in that mould and the last thing you want to do is stockpile players in the same position. That isn't right."
Bentley was capped some seven times by England but his spell at Tottenham turned into a nightmare and it seems he will be forced to continue his search for a new club.
While McDermott ruled out signing Bentley he made it clear that he is always looking for players who can significantly improve his options.
"I never mention names," he added. "It's just complete speculation (in the media). We're always looking to improve the squad.
"In (the owner's) words he said if a player becomes available who can make the difference he will support me. We had a good conversation and I think it's important I keep the board in touch with what I want to do."