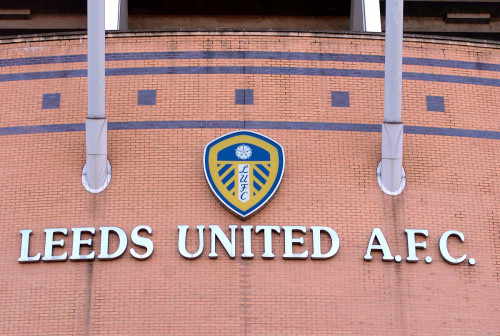 Leeds United have confirmed the majority sale of the club to businessman Massimo Cellino, subject to Football League approval, though the Italian entrepreneur will hold a non-executive role within the Elland Road hierarchy.
GFH Capital will retain a 25% stake in the club while Salah Nooruddin and David Haigh remain as chairman and chief executive respectively.
The takeover is still to be confirmed by the Football League, who implements the much-criticised 'fit and proper persons test' to evaluate new potential owners but Nooruddin is confident the Leeds board and the Cellino family will work in harmony.
"Following the introduction of GFH to the Cellino family which owns Eleonora Sport Limited it quickly became apparent that the family and the company offered both the long term investment and the footballing knowledge necessary to take their place as majority owners of Leeds United FC," the chairman said.
GFH Capital managing director Hisham Alrayes added: "The Leeds United Board looks forward to working with Eleonora Sport and the Cellinos. We hope that the new ownership structure will be ratified shortly in the best interests of the club and its fans."
Cellino has two convictions for fraud and is expected to be denied permission from the Football League to take a controlling stake in Leeds, whose sponsor Enterprise Insurance have issued a winding-up petition against the club for an alleged unpaid debt.
Though the ownership situation has for the time being been clarified, the club's immediate future remains uncertain as does the position of manager Brian McDermott, who was reinstated as manager last weekend having seemingly been sacked by Leeds last Friday.
McDermott took charge of the 5-1 win over Huddersfield Town last week but his future under the Cellino ownership remains perilous.
The Football League are now expected to rule on Cellino's ownership but are yet to receive the required documentation to begin investigations.
"The Board were informed that The League is yet to receive all of the information it has requested from the relevant parties," a league statement read.
"The matter cannot be progressed further until the required information is forthcoming."