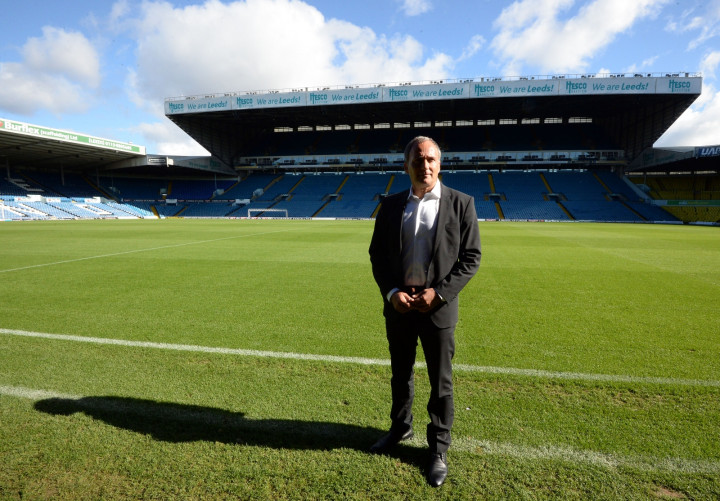 Darko Milanic has told Leeds United owner Massimo Cellino he is not a loser, while also claiming he has not officially been sacked, despite the club announcing his departure through an official statement.
Leeds United confirmed at the weekend that they had parted company with the manager after just six games in charge at Elland Road.
The Slovenian arrived from Austrian side Sturm Graz at the end of September but was unable to secure a single victory from six games, getting just three points from a possible 18.
"I want to apologise to the supporters, they deserve better results," Cellino said he was the third manager to be sacked this season.
But Milanic has claimed the club have not officially confirmed him his departure.
"My contract was not terminated, I'm on paid leave," Milanic said, according to Sky Sports.
"During this time I must be ready all the time to once again take over the team, if requested by the owner. My contract continues to run and I'm on vacation. I signed for two years and I will not terminate my contract."
Milanic also claimed that even though he failed to secure a victory the team was showing improvements.
"Cellino told that I'm a loser? He should look at my CV..." he said.
"In six games I made a big step forward. It is true that we have had bad results, but we should win more points, we played better than results show.
"Just before my last match I could hear praises from all sides [on] how compact Leeds is now, how the situation is improving."
Milanic says he doesn't regret his decision to join Leeds despite being sacked just 32 days after taking charge of the team.
"Despite everything I do not believe I made a mistake by joining Leeds," he said.
"I just wish that somebody would believe in me. Sometimes managers just need some support."
Leeds Academy boss Neil Redfearn is expected to replace Milanic on a full-time basis.
Redfearn secured three wins and a draw in his recent stint as caretaker-manager after David Hockaday's departure earlier this season.