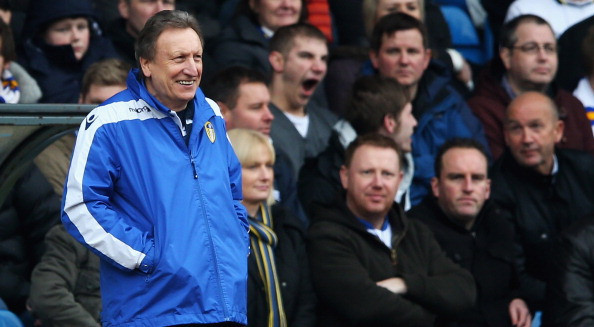 Crystal Palace boss Neil Warnock has claimed Chelsea manager Jose Mourinho is currently the closest match to the legendary Brian Clough.
The Blues visit Selhurst Park on Saturday for a London derby, trying to maintain their almost perfect start to the Premier League, securing six victories and just one draw from their opening seven matches to lead the table.
Warnock recently claimed this Mourinho's side can emulate the Arsenal invincibles, who secured the Premier League 2003-2004 without losing a single match, while now has compared the Chelsea boss with Clough.
"He (Morinho) is a good manager, he's a players' manager. I'm sure he's said a few things over the last 12 months that he might have regretted later but that's the way it is," Warnock said, according to Standard Sport.
"It's an emotional game, you can't have it all ways. He's the nearest thing to Cloughie, really. Tactically, when it comes to the tough games, he's spot on."
After Palace beat the Blues in the corresponding fixture last season, Warnock hopes to replicate the same luck as former manager Tony Pulis against the "best" manager in the world.
"I think [Mourinho] is the best there is. He's great for you guys [the press], he's always quoting something," he said.
"When he came on the scene, he was such a good-looking so-and-so as well. He's signed well. If they'd signed a striker in January they'd have won the League [last season].
Meanwhile, Palace defender Joel Ward has sent a wary message to Mourinho's side, claiming they can eventually repeat their 1-0 win of last season.
"Last year we proved the type of team we are and the squad that we've got. There's a belief of going out there and the attitude that we all bring and the expectations that we demand of each other, there's no reason why we should fear any team," he said.
"We knew exactly what we wanted to do. They are going to have spells where they have a lot of the ball, but we locked up shop, hit them on the break and made life difficult for them with the strategy at times, and that's what we were very good at."