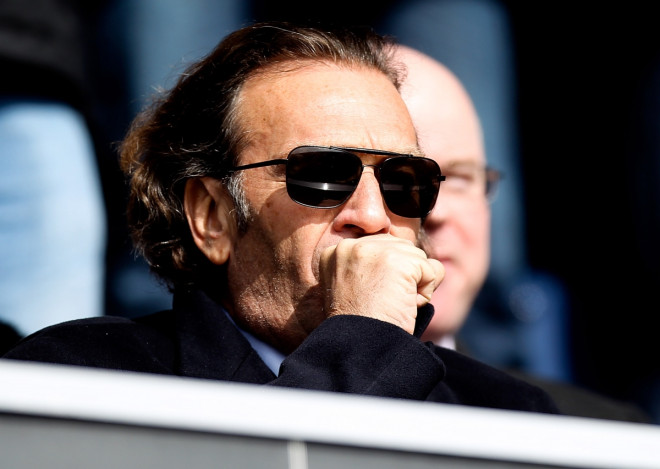 Cagliari sporting director Nicola Salerno has revealed he may become the latest addition to Massimo Cellino's restructuring of Leeds United.
After completing his takeover of the Yorkshire club earlier this year Cellino has found a buyer for Cagliari, who he has held a controlling stake in since 1992.
BBC Radio Leeds report that the Italian business man has agreed a deal to sell the Serie A club to an American group led by Italian businessman Luca Silverstrone that will see him receive £8.2m followed by a further payment of £54.4m should the club be granted approval to redevelop the Stadio ls Arenas, the club's outdated home ground.
Cellino has since confirmed the sale of the Italian club and wished their unnamed owners good luck with "the fight with the (Italian) bureaucracy".
With his focus now firmly on Leeds, part of Cellino's efforts to bring the club back to the Premier League have already begun with plans to start "from the bottom again with the academy" having named Benito Carbone his new club consultant working across the club's youth ranks.
The club's more immediate focus will lie in recruiting players capable of helping them improve on their dismal 15th finish in the 2013/14 campaign.
And in order to ensure a promotion push next season, Cellino may turn to his former sporting director Salerno to recruit players who helped Cagliari ensure a 15th place finish in Serie A last season.
"My future depends on what he (Cellino) decides," Salerno was quoted as saying by Tutto Mercato Web. "I have a personal and friendly relationship (with Cellino) and I might go to Leeds."
Cellino has previously funded loan moves for Connor Wickham and Jack Butland during his takeover to the club but the 77-year-old could turn to his former deal-maker Salerno to help broker deals for a number of players linked with Elland Road.
However, such a move would surely see Brian McDermott's power in the transfer market greatly reduced, should the former Reading boss still be in charge this summer.
Midfielder Sebastian Eriksson and forward Victor Ibarbo have already been touted as possible transfer targets.