Legal Highs 'Deadlier Than Cocaine', Experts Warn
New report from the Centre for Social Justice warns that deaths related to designer drugs such as Burst could surpass heroin-linked fatalities within two years.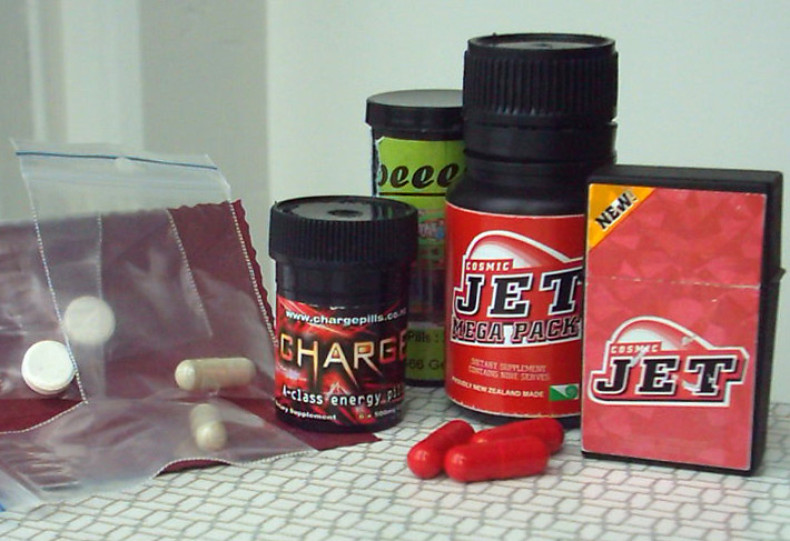 Legal highs are becoming deadlier than heroin, addiction experts have warned.
According to a new report by the Centre for Social Justice (CSJ) due to be released this week, deaths linked to new psychoactive substances (NPS), which are legal, could overtake heroin-linked fatalities within two years.
The CSJ's findings reveal that drugs such as AMT and Burst were linked to 97 deaths in 2012, with hospital admissions rising by 56% between 2009 and 2012.
The thinktank predicts that based on current trends, deaths related to legal highs could rise to around 400 deaths by 2016.
The designer drug meow meow was banned in the UK and categorised as a Class B drug in 2010, but other substances such as alpha-methyltryptamine are still legal and newer drugs continue to enter the market.
The CSJ will brand the government's drug prevention programme FRANK as "shamefully inadequate", and will call on leaders to ban the estimated 250 "head shops" that openly sell the drug.
UK drug policy 'shameful'
The CSJ report will also call for a range of new measures to help tackle drug and alcohol addiction, including a "treatment tax" of 1p per unit of alcohol sold at off licences.
The estimated £1.1bn raised over five years would pay for a network of rehabilitation centres to treat some of the 300,000 people who are addicted to opiates and crack cocaine, and the 1.6m who are alcoholics.
"Taking the last year increase for NPS and decrease in heroin and projecting forward, the category NPS-related deaths will surpass those of heroin at some point in 2016 at approximately 400-related deaths," the report says.
Christian Guy, director of the CSJ, commented: "Addiction rips into families, makes communities less safe and entrenches poverty.
"For years full recovery has been the preserve of the wealthy – closed off to the poorest people and to those with problems who need to rely on a public system. We want to break this injustice wide open."
According to reports from coroners, almost 100 deaths were linked to NPS in 2012 – up from just 12 in 2009.
A study released earlier this year by the medical school St George's, University of London, found that the prevalence of legal drugs in post-mortem examination toxicology tests increased from 10 deaths in 2009 to 97 in 2012.