Lehman Brothers Collapse: Where are Dick Fuld and Friends Now?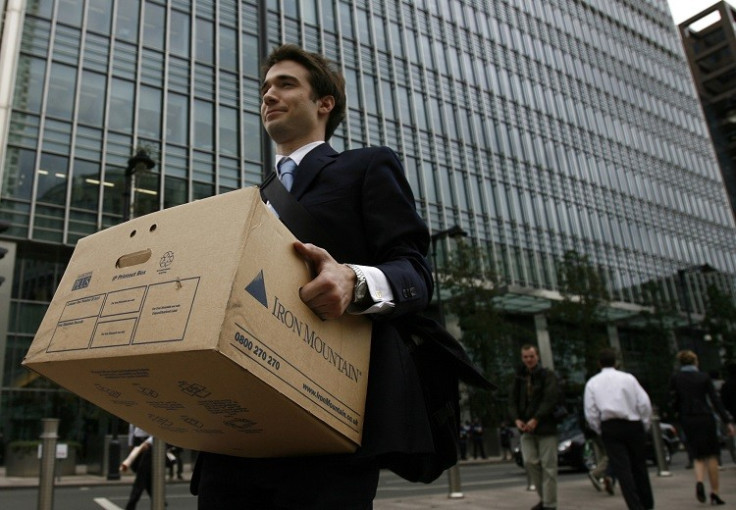 On 15 September, 2013, it is five years since the US investment bank Lehman Brothers, a financial institution with a long, proud and profitable history, blew the world economy - and itself - to pieces.
In truth, this was simply the first landmine to be triggered among many laid in the banking world, but its name will forever go down as the Ground Zero moment of a global financial earthquake, the tremors of which are still being felt today.
Lehman Brothers was the one the US government did not rescue. The one that went under and almost pulled everyone else down with it.
Lehman had built up hundreds of billions of dollars worth of fetid subprime mortgage-backed assets, a stinking pile of flammable financial manure that was waiting for something to strike a match nearby.
From 2000 to 2008, when this dangerous asset mountain grew to its highest pinnacle, the bank's senior executives made more than a billion dollars combined from cash and stock bonuses under their obese compensation packages.
The phosphorus match-head of falling house prices brushed against the rough surface of rising interest rates, and the spark was lit. Mortgage defaults flamed and Lehman burnt down to a cinder.
A fire spread through the entire financial system, each institution interwoven with tinder-like ties of investments, loans, assets and much else. Governments had to throw taxpayers' money at banks to extinguish the flames, and then start the rebuilding process amid charred remains.
Only in 2013 is the world economy finally embarking on a cumbersome economic recovery from the financial crisis, as millions suffer under swingeing austerity cuts to government spending, a stinging decline in incomes, and mass job losses.
The bank's former executives have moved on, their bank blances, if not their reputations, relatively unscathed. After all, they weren't the only ones at it. Most have found more lucrative work in the banking club: once you're in, you're in, and there'll always be another member to help you back up if you fall down.
But what of the last board of directors? What of these indifferent gods of Mount Bonus, who sat above the world below and did nothing to warn against or prevent a looming apocalypse?
Boards appoint chief executives. They keep an eye on the company's performance. They should sound alarms when things look like they're going awry.
They should be guardians of prudence and reason, not hollow nodders who slap backs with one hand and collect cheques with the other, saying "good job" several times a year.
Lehman's board oversaw the bank into the biggest corporate bankruptcy in history, leaving behind $640bn of assets to be sold off or wound down, yet they seem to have largely evaded accountability for their roles in its destruction.
Who was on the final board of Lehman Brothers and where are they now?
Richard S. Fuld, Jr.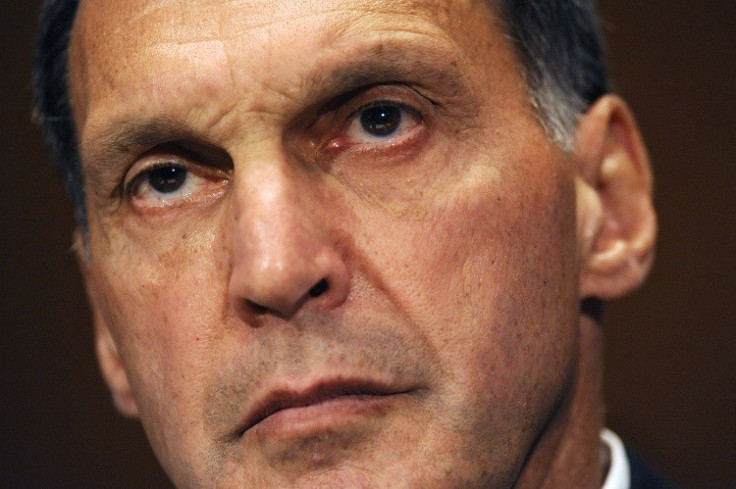 Known as Dick to friends he also had the nickname "Gorilla" for his domineering presence and brutish managerial style as chief executive of the bank.
Fuld coined it right until the end. In 2007, a year before his palace fell into the sand on which it was built, he pocketed $22m.
In the eight years leading up to the crisis, as Lehman bankers gorged on toxic slurry from the collateralised mortgage market, Fuld made $300m in remuneration.
On the plus side, any of this which was paid in Lehman shares became worthless when the bank collapsed.
After appearing in front of angry US lawmakers as his bank went bankrupt, in which Fuld was accused of blaming everyone but himself for the financial catastrophe, legend has it that a bank staffer dished out some jungle justice on the Gorilla, knocking him clean out in the office gym with a single punch.
True or not, there's something symbolic in a man who once growled his desire to rip out and eat the hearts of short-sellers of Lehman stock having to scrape up his jaw up after being floored by a former minion.
Shrewdly, Fuld sold his $13m mansion to his wife for just $100, to protect against any potential financial losses stemming from litigation against him.
Fuld ended up at a little-known brokerage called Legend Securities, but departed in 2012.
He also opened his own investment firm Matrix Advisors with his wife Kathleen, but is barely seen or heard from beating his chest these days.
Michael L. Ainslie
Having joined the Lehman board in 1996, Ainslie was there during both the boom and bust. A former boss of auction house Sotheby's, he must have seemed the natural person to flog Lehman's assets in the aftermath of its bankruptcy, his role after the collapse.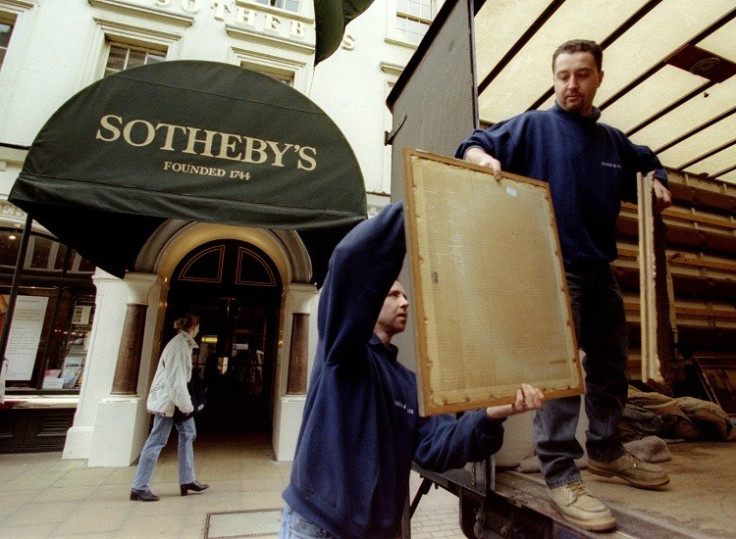 According to a profile of Ainslie in the Palm Beach Daily News, a reverend who knows him well describes the ex-Lehman man as having "deep faith and conviction".
When he isn't in the epicentre of catastrophic financial meltdowns, and earning almost $400,000 a year for the pleasure as he did at Lehman in 2007, Ainslie is involved in a number of not-for-profit organisations, which is probably for the best.
John F. Akers
Akers spent a decade in senior roles at IBM, including an eight year stint as chief executive.
Unfortunately for him, he oversaw IBM to what was at the time the biggest corporate loss in history, which led him to being listed several times, including by CNBC, as one of the worst chief executives of all time.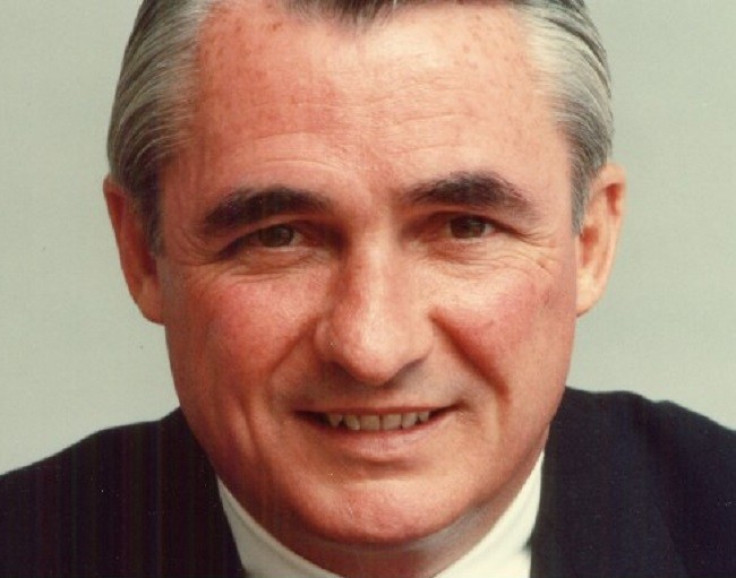 He probably didn't list that particular accolade on his CV when applying to Lehman, where he sat on the board and took home over $360,000 a year until the devastating end.
Now Akers sits on the board of W. G. Grace & Co, a chemicals and materials manufacturing firm where they deal in a different sort of toxic assets.
Roger S. Berlind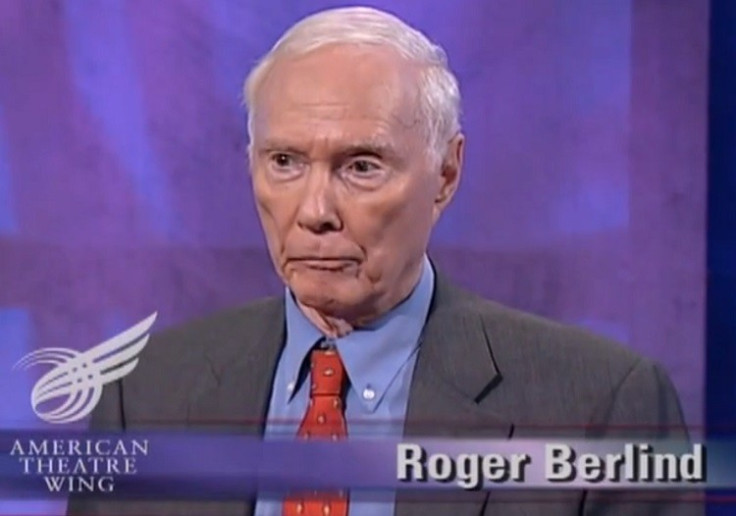 Berlind started out in investment banking and made a fortune selling the firm he helped set up, before moving into the theatrical world. He became a theatre producer and has staged a number of plays on Broadway.
Despite having moved away from investment banking, he kept one foot on the financial stage at Lehman and sat on the board from 1985.
In 2007, he took home in excess of $352,000 for his part in modern banking's biggest ever drama.
Thomas H. Cruikshank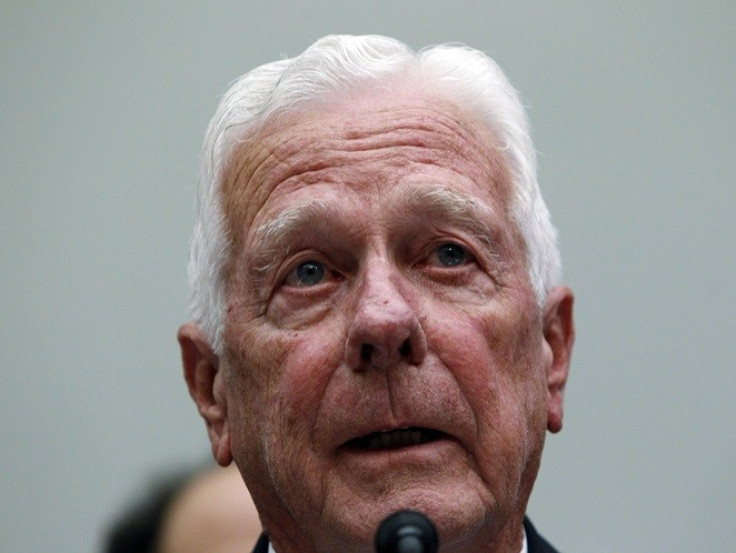 Cruikshank joined Lehman in 1996 and took home $385,000 a year for his time overseeing the inflation of Lehman's dodgy asset bubble.
He was a long-time executive at US oilfield firm Halliburton and, once the Lehman well stopped pumping - and blew up in his face - retired to Texas.
Marsha Johnson Evans
She served for three decades in the US Navy, rising to Rear Admiral. She headed up the Red Cross. Still, though, her experience was not enough to rescue Lehman in her four years on the board.
At least Johnson Evans made $373,000 a year as the ship went down.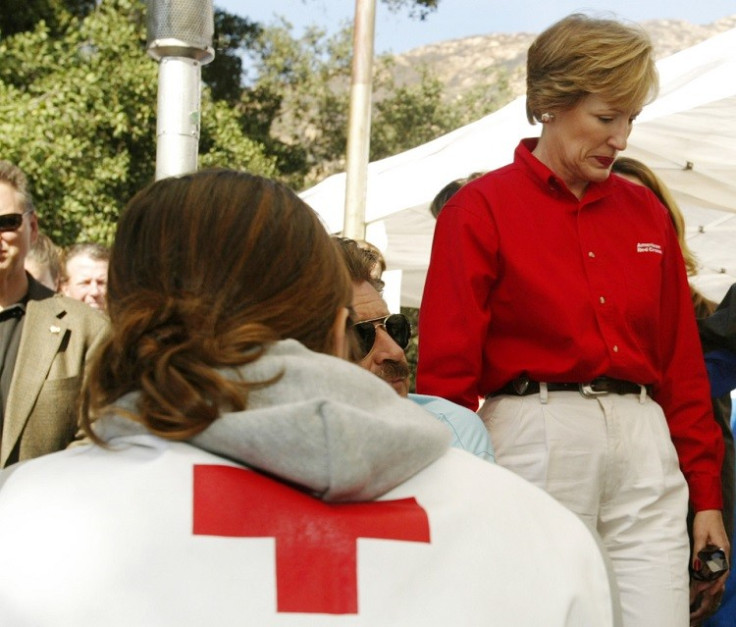 Among her roles these days, and aside from her lucrative public speaking arrangements, Johnson Evans is a director at Weight Watchers International. Let's hope she can do more to stop the bloat there than she could at Lehman.
Sir Christopher Gent
A knight of the British realm, former Vodafone Chief Executive Sir Christopher was given the honour for his services to the telecommunications industry.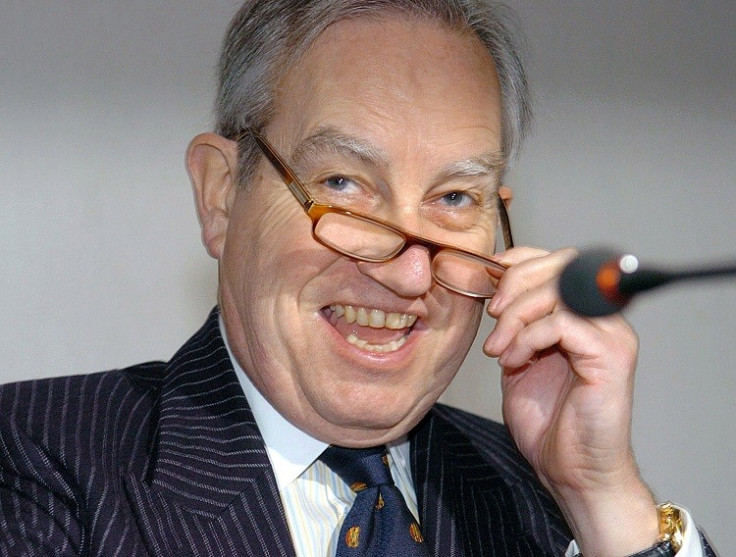 His four years on the Lehman board, however, have gone without reward. Apart from the $365,000 a year compensation.
He's now Chairman of GlaxoSmithKline, the pharmaceutical giant under investigation in China over allegations of bribery and corruption.
Roland A. Hernandez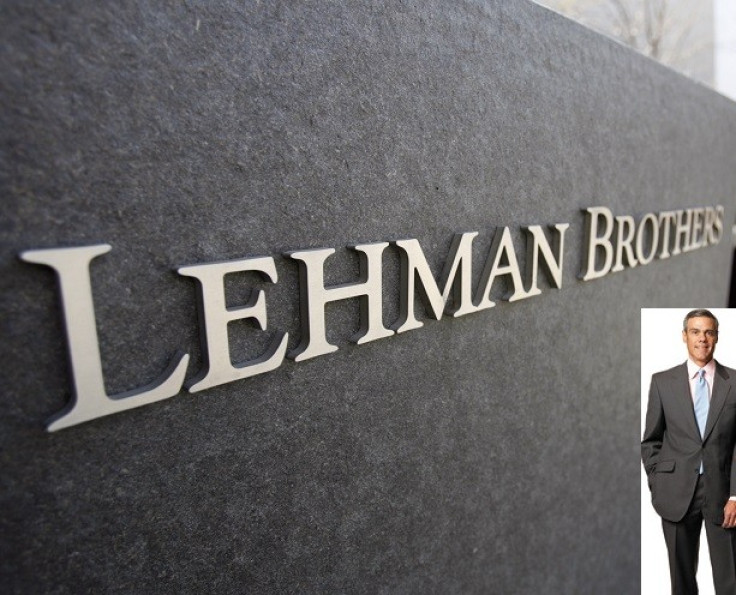 Serial board member Hernandez has been involved in a number of firms, including MGM Resorts International, Sony Corporation, Telemundo, the Ryland Group, and Wal-Mart.
He earned $325,000 in a year from the Lehman board where, staggeringly, his Spanish-language television experience didn't help prevent a worldwide financial crisis. ¡Ay, caramba!
According to Forbes, he now sits on the Advisory Board of Harvard Law School and the President's Council on International Activities at Yale University.
Dr. Henry Kaufman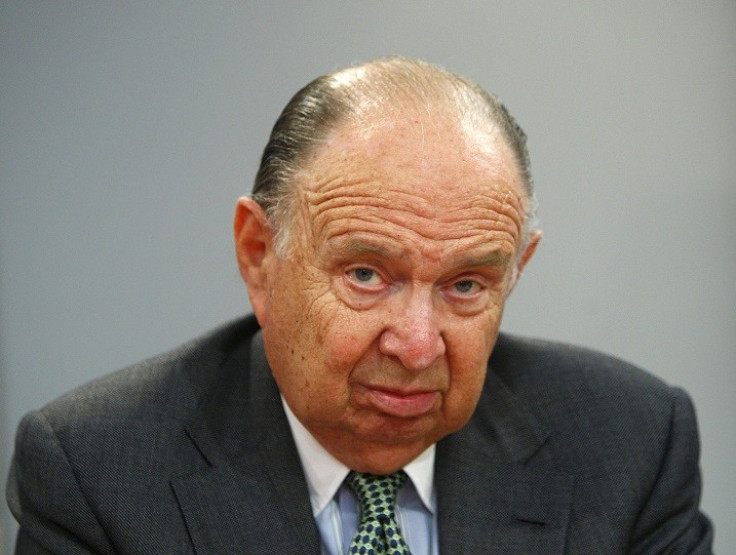 Despite his career as a distinguished academic in the fields of economics and finance, and becoming known as "Dr Doom" for his correctly bearish predictions in the 1970s of higher interest rates and lower bond prices, Dr Kaufman was on the Lehman board that oversaw the bank's collapse.
He also lost millions of dollars in fraudster Bernie Madoff's notorious Ponzi scheme.
Since leaving the Lehman board Dr Kaufman has criticised banks as "too complex" and said the bigger ones should be broken up. A welcome intervention, if somewhat late, from Dr Doom.
John D. Macomber
Macomber is an old college friend of George Bush Snr, after the pair met while studying at Yale university.
It meant he was picked under Bush's presidency to head up the Export-Import Bank of the US from 1989 to 1993, a federal agency tasked with improving the country's trade.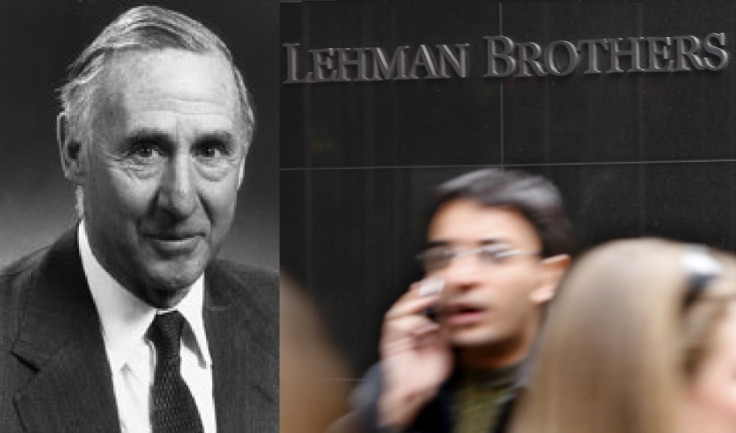 One of the hallmark moments of his time at the helm was his cancellation of a $10m contract over conflict of interest concerns because of the access a contractor had to sensitive government information that could underhandedly advance the financial interests of its parent company.
It's a shame he left his mucking out spade at the Ex-Imp Bank, because there was a lot of shovelling to be done at Lehman where he was a board director since 1994 and trousered $377,000 a year in compensation.
Currently he manages his own investment firm, JDM Investment Group.
The London Connection
Jeremy Isaacs, the former head of Lehman Brothers' operations in Europe and Asia, and his sidekickRoger Nagioff, Global Head of Fixed Income at Lehman Brothers, two of the City's most senior investment bankers, were hands-on executives in the Lehmans' cockpit as the bank started to plunge. But they snuck away from the wreckage at Canary Wharf and were soon back in business setting up JRJ Group, a private equity investment firm, focused on the financial services sector. Issacs, somewhat implausibly, is also an Honorary Fellow of the London Business School.
His blurb on the company website is shameless and faintly satirical. "During his tenure at Lehman Brothers, Jeremy - together with Roger Nagioff - was instrumental in the development of Lehman Brothers' international operations, a process which consisted of both business -building (equities, fixed income, investment banking, asset management) and geographic expansion (Europe, Asia, Middle East). By 2007, Lehman Brothers' international operations had grown to represent more than half of group revenues ....."
No mention of 2008.
For Issacs and his alma mater at Lehman Brothers - and in the banking world beyond - it's as if the financial crash never happened.

© Copyright IBTimes 2023. All rights reserved.