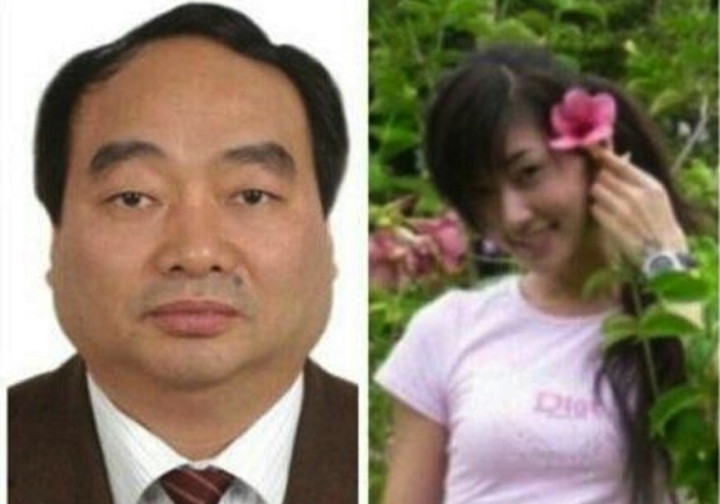 A Chinese official is to be prosecuted by local authorities after a six-year scandal which combined sex, blackmail, bribery and secret tapes.
Prosecutors have filed corruption charges against Lei Zhengfu, 54, a former city official in the south-western megacity of Chongqing.
Lei was removed from his post after journalist Zhu Ruifeng posted a video online, capturing Lei in a honey trap set by 18-year-old nursing student Zhao Hongxia.
Zhao had reportedly been hired by local building developer Xiao Ye to sleep with the city official and record the encounter, in order to later blackmail Lei and obtain favourable construction contracts.
Shot in 2007, the video depicting the plump city official in the throes of passion went viral when it was posted in November last year.
While Lei has been indicted for accepting bribes, Xiao is also to be charged with blackmail for laying the honey trap.
"[Xiao Ye] was found to have organized a group to tempt officials, secretly record their sex acts and then blackmail those involved," state news agency Xinhua wrote.
In her own blog, Zhao has revealed that an unnamed developer - later identified as Xiao - offered her 50,000 yuan (£5,000) to sleep with party officials, plus another 300 yuan for each further performance.
"He was straightforward, asking me if I wanted to be a prostitute serving some government officials that he had a business relationship with," Zhao wrote in her blog.
"In the next two weeks they found several girls to teach me what to do and the night before I went to meet Lei, he [the developer] slept with me himself as a rehearsal. I found it quite disgusting," she wrote.
As the scandal erupted, journalist Zhu said he was in possession of at least another five videos showing a number of officials in compromising situations. A further 10 Chongqing officials were sacked over the videos in January.