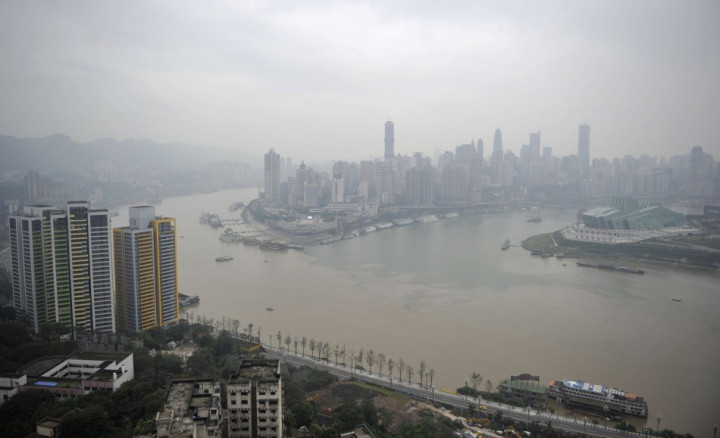 A sex tape of an 18-year-old girl and a Chinese party official has revealed prostitution and blackmail in the circle around disgraced politician Bo Xilai.
Former journalist Zhu Ruifeng posted online what he said was the first in a series of six videotapes secretly recorded by young women hired to have sex with senior Communist party politicians.
Shot in 2007, the video is said to depict Lei Zhengfu, 54, district party secretary in Chongqing, falling into the honey trap set by 18-year-old nursing student, Zhao Hongxia, who had been hired by an unnamed building developer to sleep with the city official.
Zhao said she was contacted by the head of a property company who offered her 50,000 yuan (£5,000) to sleep with party officials - plus another 300 yuan for each further performance.
"He was straightforward, asking me if I wanted to be a prostitute serving some government officials that he had a business relationship with," Zhao wrote in her blog.
"In the next two weeks they found several girls to teach me what to do and the night before I went to meet Lei, he [the developer] slept with me himself as a rehearsal. I found it quite disgusting," she wrote.
According to Zhu, Lei was then blackmailed by the developer who demanded construction contracts in exchange for his silence.
In 2009, Lei told Bo Xilai, his boss in Chongqing.
An investigation by now jailed police chief Wang Lijun led to the arrest of the girl and the developer. They were jailed for a month and a year respectively.
Details of the case and the video itself were suppressed.
The video re-emerged in the wake of the downfall of Bo and Wang over the murder of British businessman Neil Heywood. The tape was handed to Zhu by an anonymous source inside the Chongqing Public Security Bureau.
The video went viral and Lei was sacked.
Zhu, whose Hong Kong-registered website Supervision by the People exposes corruption cases in China, said he was also given another five videos featuring other party officials.
Freshly appointed China leader Xi Jinping has pledged to fight widespread corruption among officials as an increasing number of cases emerging online has triggered antipathy towards the party.
Chinese Sex Scandal: Orgy Pictures of Top Politicians Go Viral on Internet