Leicester 2-1 Chelsea: Jose Mourinho will not demand £100m to cure Premier League woes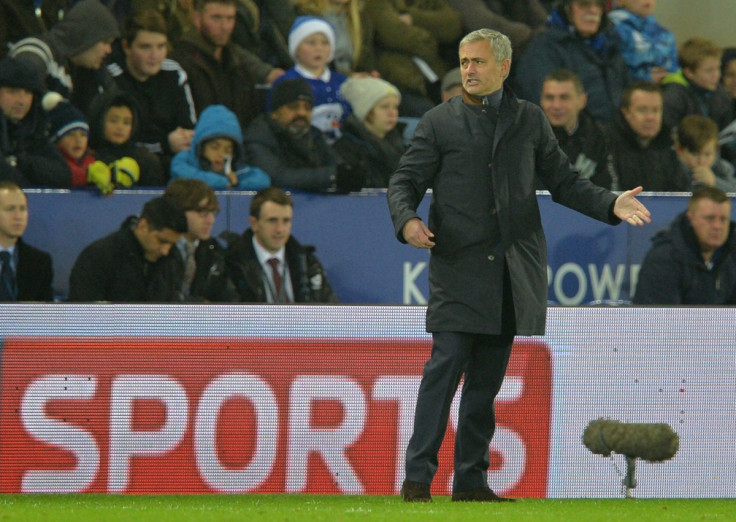 Chelsea manager Jose Mourinho is unwilling to consider using the upcoming January transfer window to instigate a quick fix on his struggling squad after their loss to Leicester City led to their ninth Premier League defeat of the season, with the club a point above the relegation zone. Jamie Vardy and Riyad Mahrez both scored as Claudio Ranieri's side returned to the summit and left the defending champions licking their wounds following another harrowing loss.
Mourinho claimed he had been "betrayed" by his players during the game as they conceded two sloppy goals either side of the break. Vardy swept home Mahrez's cross on the volley after it evaded captain John Terry before the Algeria international curled home the second with aplomb after toying with full-back Cesar Azpilicueta.
Loic Remy hit back with 13 minutes left to give Chelsea hope but they were unable to complete the comeback, with them slipping 20 points behind leaders Leicester with just 16 games of the campaign completed. The west London club have been linked with a host of players ahead of the January window, including Everton's John Stones and Leicester's Vardy, but Mourinho believes his current squad is talented enough to turn around the club's fortunes.
"I don't think it is right I go to the board and say these players are not good and we need to spend £50m or £100m or whatever," the Chelsea boss explained after the 2-1 loss, according to the club's official website. "We have these players and it is with these players we have to go, and the players that are not performing well must feel attacked in their pride, in their self-esteem and they have to do everything to get results in a humble way.
"I don't think they can feel they are top players or they are superstars. At the moment they have to be humble, they have to look to the Leicester boys and feel that they are the stars, they are the top players.
"They have to look to Sunderland and Watford and say: we are at the same level as you are. The players have to put their feet on their ground and be humble. We are where Sunderland are, we are below Watford by 10 points. The next two matches we play at Stamford Bridge we have to look to these opponents in a humble way."
Defeat to Sunderland and at least a point for Norwich City at Manchester United could see Chelsea in the bottom three at Christmas, but Mourinho's side nevertheless face three crucial games in their attempts to reignite their season. The visit of the Black Cats is followed by a home game against Watford and then a visit to Louis van Gaal's United before the turn of the year.
© Copyright IBTimes 2023. All rights reserved.