Chelsea: Jose Mourinho blasts players for 'betraying' him after Leicester defeat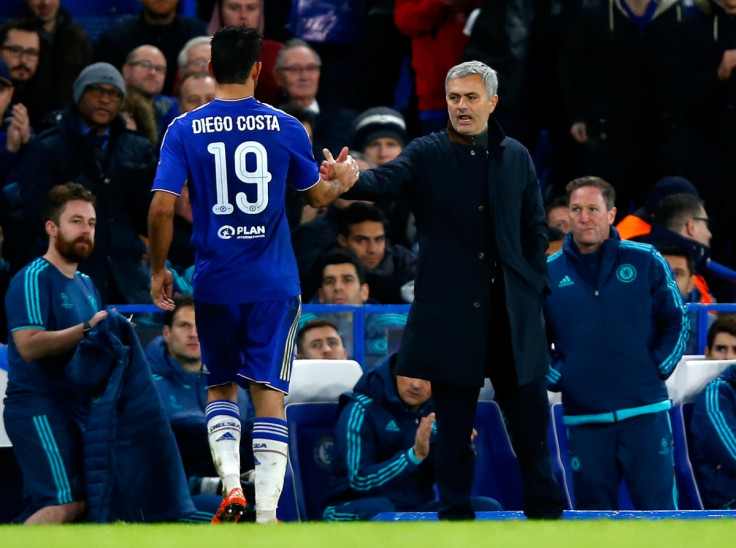 Jose Mourinho believes he has been betrayed by his players, who are not playing at the same level during a game as he is accustomed to in training. The Blues lost 2-1 to Leicester City at the King Power Stadium on Monday night (14 December), leaving them only a point clear of the relegation zone and 20 points behind Leicester, who went top of the table.
The game was an indication of how Chelsea have fallen over the course of a season, with the defending Champions currently 25 points adrift of where they were at this point in the campaign last year. From winning the league on a canter, they are all but fighting to avoid relegation, something which has Mourinho at a loss for words.
The Chelsea manager has won two Champions League titles and leagues in four different countries, with Porto, Chelsea, Inter Milan and Real Madrid, but this is the first time he has had to go through a lean phase, both in terms of commitment and results. The loss to Leicester was their ninth of the season, more than double their total wins of the campaign, which stand at four.
"We conceded two goals that are unacceptable. My best qualities are to read the game for my players, every detail about the opponent," he told Sky Sports, as quoted by the Mirror.
"These two goals, the movement of Vardy between the central defenders, the cross with the left foot, it is a big frustration to accept. We should be two against one against Mahrez, not one against one. I feel that my work was betrayed.
"It's obvious we did not play at our best level. Players in crucial positions are not at their normal level. It is hard. Last year I did phenomenal work. They were at more than their level. We are doing so badly this season for some reason. Some of them are different.
"Day by day in training, I have no complaints. I am frustrated by the difference between training and matches. I have to be honest with them."
The manager also poured cold water over their chances of qualifying for Europe next season through lieu of league position. The Blues managed a great escape a few seasons back when they finished sixth in the league but won the Champions League to secure direct qualification.
© Copyright IBTimes 2023. All rights reserved.