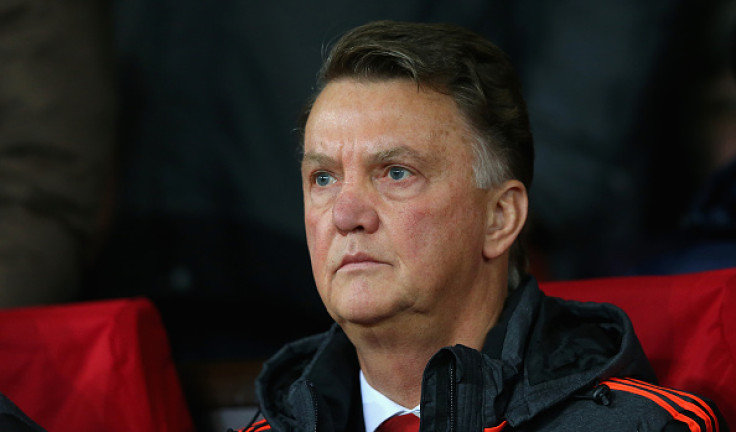 Manchester United manager Louis van Gaal has revealed that the number of injuries in the defence was the reason for changing tactics against Leicester City on Saturday (28 November). The manager deployed three central defenders during their 1-1 draw at the King Power Stadium with Ashey Young and Matteo Darmian playing in the wing-back roles.
Daley Blind and Paddy McNair joined Chris Smalling at the heat of the defence and the Dutch manager admitted that it was done to cut out the channels for Foxes strikers Jamie Vardy and Shinji Okazaki. Van Gaal is without central defenders Phil Jones and Marcos Rojo, while full backs Luke Shaw and Antonio Valencia are long-term absentees.
United were caught on the counter attack by Leicester as Jamie Vardy made Premier League history when he broke Ruud van Nistelrooy's long standing record and became the first person to score a goal in 11 consecutive games. The Red Devils managed to get level at the stroke of half time through Bastian Schweinsteiger, and despite their dominance in possession in the second period, they were unable to break the Foxes resistance.
The former Bayern Munich manager was furious with McNair after the defender's foray forward handed Leicester a chance to exploit the space, but Leonardo Ulloa was unable to apply the finishing touch to put the Foxes back in the lead.
"I have a lot of injuries in defence, so I was a little bit forced to do that [on changes tactics]. But I also did it because of the way Leicester play," Van Gaal told United's official site.
"I had to close the channels for Vardy and Okazaki, and that was always a reason, and we also had one man more in midfield so we had a lot of space and, because of that, we dominated the game. But we have to create more chances and we didn't do that. We had more chances than Leicester City, but not too much."
"In the first half, we didn't dominate as much as we did in the second half. So, in the second half, I was waiting on our goal but it didn't come. They also had a good chance; we gave the ball away because [Paddy] McNair thought he was a striker at that moment and then the channels were open and then they could run in them," the Dutchman explained.