Former Chelsea boss Jose Mourinho has congratulated Claudio Ranieri on Leicester City's league title triumph. Leicester were declared champions of England – for the first time in their history – after Tottenham failed to beat Chelsea at Stamford Bridge on 2 May.
It was also the maiden top-flight title success for Ranieri, whose football coaching career began 30 years ago in Italy.
"I want to congratulate everyone connected to Leicester; players, staff, owners and fans," Mourinho was quoted as saying by the Daily Mirror. "I lost my title to Claudio Ranieri and it is with incredible emotion that I live this magic moment in his career."
Mourinho led Chelsea to the Premier League title last season but was sacked in December last year after a disastrous first half of the season, in which the Blues accumulated just 15 points from 16 games.
He succeeded Ranieri at Chelsea during his first stint at Stamford Bridge in 2004 and famously went on to describe the Italian as a "loser".
"In 2004, after coming to Chelsea and asking why Ranieri was replaced, I was told they wanted to win and it was never going to happen with him," the Portuguese said when he was asked about his Chelsea appointment in 2011. "It is really not my fault if he was considered a loser at Chelsea."
Scathing criticism
Mourinho also launched a stinging attack on Ranieri in 2008, saying he was "old" and that he "hasn't won anything". "Ranieri has the mentality of someone who doesn't need to win. He is almost 70 years old. He has won a Super Cup and another small trophy and he is too old to change his mentality," he declared.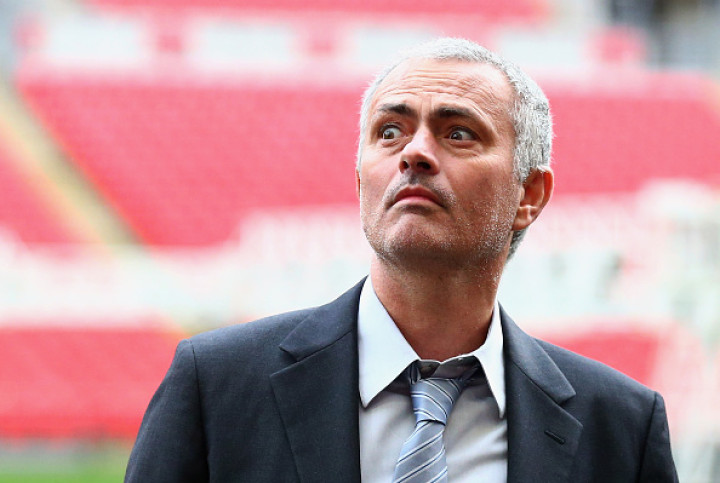 "He's old and he hasn't won anything. I studied Italian five hours a day for many months to ensure I could communicate with the players, media and fans. Ranieri had been in England for five years and still struggled to say 'good morning' and 'good afternoon'."
The startling attack came after Ranieri, then in charge at Juventus, had said: "I am not like Mourinho, I don't have to win things to be sure of myself."