Leicester City fans in Thailand herald achievement of 'Siamese Foxes' winning Premier League
Leicester City's remarkable achievement in winning the English Premier League has sent shock waves throughout world football, with fans as far as Thailand celebrating the heroics of the so-called 'Siamese Foxes'.
Fans of the East Midlands club were sent into raptures after Tottenham Hotspur's 2-2 draw away to Chelsea on 2 May, which meant that with only two games to go, the Foxes cannot be overtaken in this season's Premier League table.
The club have been owned by Thai billionaire Vichai Srivaddhanaprabha since 2010, but until this season did not have much of a following in Southeast Asia compared to Premier League titans Manchester United, Chelsea, Liverpool and Arsenal.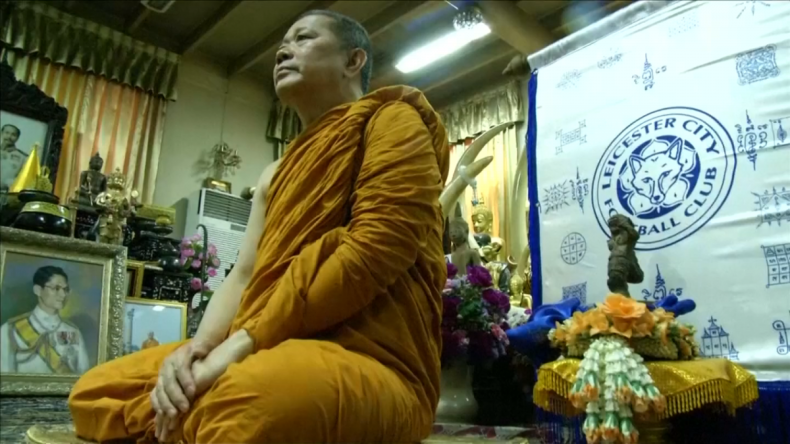 Now, after a historic maiden Premier League triumph despite 5,000-1 odds at the start of the season, legions of fans of the 'Siamese Foxes' in Thailand celebrated the sporting miracle their team has pulled off.
In Bangkok, fans praised their side's team work and spirit while acknowledging Claudio Ranieri's influence.
"I think he (Claudio Ranieri) already has the monk's (Phra Prommangkalachan) blessing, but Ranieri is already the best at what he's doing. I've been a fan of his since he was with at Chelsea," said 31-year-old fan, Korawit Thaemphet.
Assistant abbot Phra Prommangkalachan has been leading delegations of Buddhist holy men to the Leicester ever since the club was purchased by King Power in 2010. At the matches they bless the pitch and players and can even meditate in the stadium's shrine room installed by the club's owners.
With two games left, Leicester are seven points ahead of Tottenham and Saturday's home match against Everton will be a glorious lap of honour where thousands across the world will tune in to watch the worldwide celebrations.
The club's successful exploits on the pitch are sure to see their popularity grow both in Thailand and across the globe. This season, Leicester City's Facebook page has grown by 540%, with the club's global TV audience rising by more than 23%.