Leicester City winning the Premier League title is undoubtedly a true-blue underdog story. Now, guess what? It's being made into a film. Paul Tamasy and Eric Johnson, the Oscar-nominated screenwriters of The Fighter, have been announced as the scriptwriters for the project. They will work alongside Goal: The Dream Begins writer Adrian Butchart to document the iconic league win and Jamie Vardy's role in the success story in particular.
"Eric and I had just signed with Josh Varney at 42 for representation in the UK when Josh asked me if there was a story out there I really wanted to tell," said Tamasy, who was born in England and now plays on a BAFTA rec soccer league team in Los Angeles. "Without hesitation I said, 'Jamie Vardy's and Leicester's unlikely climb to the top of the Premier League.' The story represents everything we love in a movie."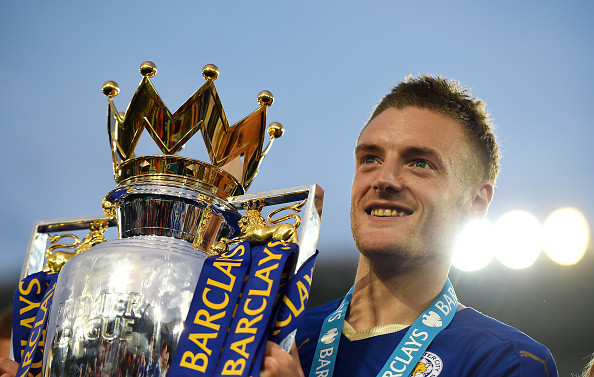 The Leicester City win is considered by many as one of the most improbable success stories in EPL history, and Johnson feels the same. "This is more than a sports film, it's a once-in- a-lifetime story about the fulfillment of impossible dreams and the strength of the human spirit," he said according to the entertainment website Deadline. "It's also a hell of a lot of fun. I'm extremely excited and proud to be a part of it."
Deadline revealed that Simon Egan and Gareth Ellis-Unwin of Bedlam Productions (The King's Speech) had been signed on to produce the film with Butchart's Knightsbridge Films. Vardy, who joined City four years prior to the EPL win, earned himself a place in the club's hall of fame after scoring goals in 11 consecutive matches.
"Gareth and I are thrilled to be able to welcome Paul and Eric to the team," Egan said. "They were nominated by the Academy for The Fighter in same year that The King's Speech was in contention and we saw and heard firsthand how highly respected and talented they both are. We very much wanted to find a way we might work together. Brilliant writers who bring another layer of top-tier talent to this project," he added.