Guardians Of The Galaxy Vol 2: James Gunn on why he kept Baby Groot in the Marvel sequel
Writer-turned-director revealed that he'd intended to have Vin Diesel's character return to full-size.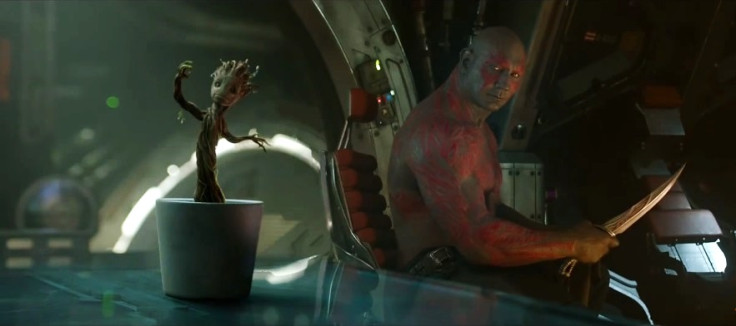 Baby Groot won everyone's hearts at the end of Guardians Of The Galaxy in 2014, dancing away in his little plant pot to The Jackson 5's I Want You Back. It's unsurprising then that he was one of the biggest talking points following the Marvel Studios panel at San Diego Comic-Con over the weekend... (other than Brie Larson being cast as Captain Marvel obviously).
During the event, fans were offered up an exclusive debut look at Guardians Of The Galaxy Vol 2, which not only revealed who Peter Quill's (Chris Pratt) father is; Ego the Living Planet, played by Kurt Russell, but also showcased the first appearance of Baby Groot too; the smaller version of the Vin Diesel-voiced character, now with the outlook of an small child.
But as popular as he is in miniature form, writer and director James Gunn almost returned him to full-size for the upcoming sequel. Talking in an interview with Collider after the panel on Saturday 23 July, he explained how glad he is that he changed his mind at the last minute...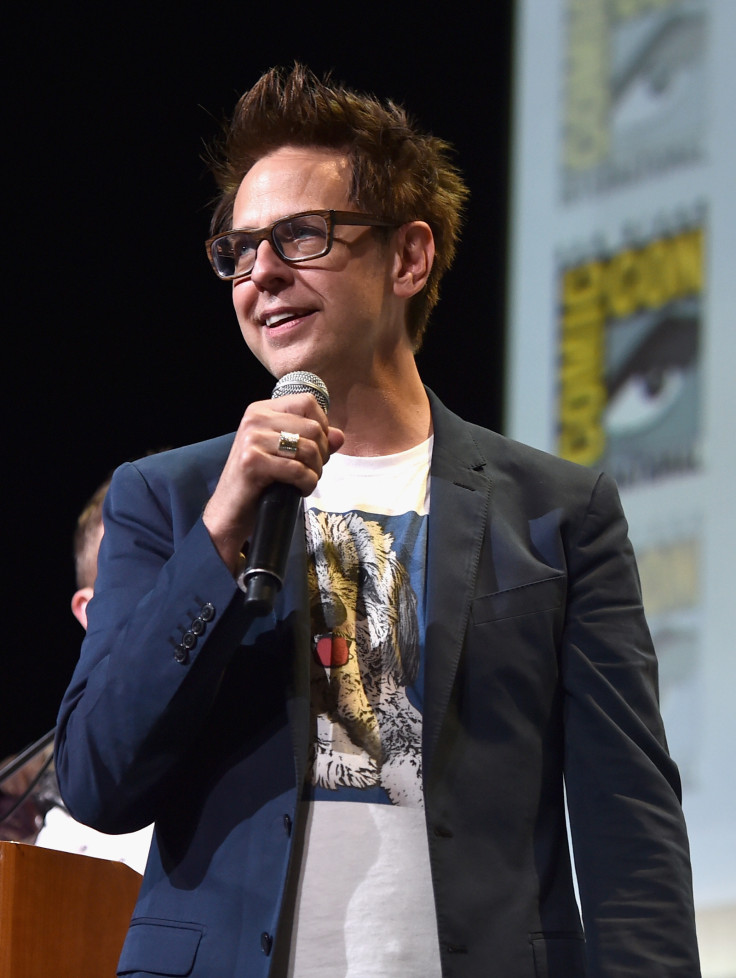 Marvel Studios took over San Diego Comic-Con on Saturday 23 July
Alberto E. Rodriguez / Getty
"I was going to make Groot a grown Groot, but it just didn't seem right and I just thought: 'Wait a second. Baby Groot offers a whole new way of looking at the movie and a new insight, a new way to go into it.' It's about a family, and when they all go in around this younger character, it's going to make a big difference," he told the entertainment website.
"Suddenly, everything opened up for me. Baby Groot's an extremely important character for me in the movie. It's not like it is his story, but for some reason, that suddenly opened up everything for me. It made the whole movie flow so much more smoothly."
During the panel, Gunn also revealed that Michael Rooker's Yondu, leader of the Ravagers in the original, will align himself with the Guardians this time round. The blue not-so-baddie will reportedly strike up a particularly close bond with walking, talking raccoon Rocket (voiced by Bradley Cooper).
Also starring Elizabeth Debicki, Karen Gillan, Dave Bautista, Zoe Saldana and Sylvester Stallone, Guardians Of The Galaxy Vol. 2 is currently scheduled for a UK release in cinemas on 28 April 2017 and 5 May in the US.
For more entertainment news follow A-List on Twitter @Alistinsider
© Copyright IBTimes 2023. All rights reserved.