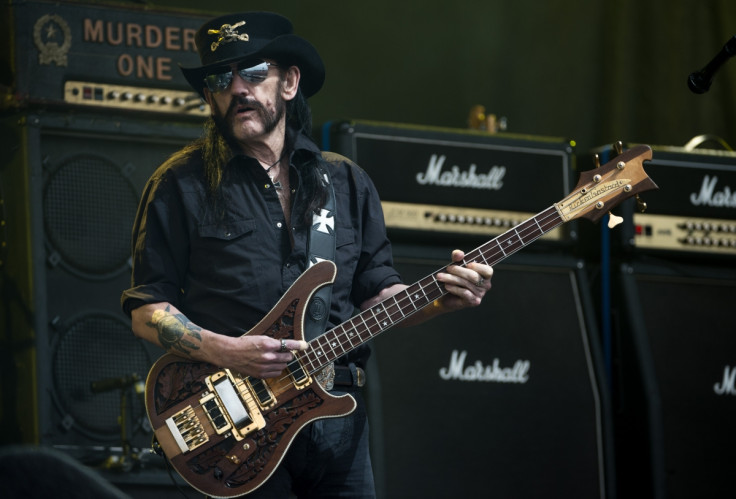 Lead singer and bassist of iconic rock band Motörhead, Lemmy Kilmister's funeral will be held on Saturday, 9 January, at the Forest Lawn Memorial Cemetery in Los Angeles. The band has now announced on Facebook and Twitter that the ceremony will be streamed live on Youtube so that fans can be part of the memorial.
The announcement is below:
A day long celebration has also been planned at Kilmister's favourite Rainbow Bar with a private service between 5pm and 9pm PST (1am and 5am GMT, 10 January). The Roxy and the Whiskey bars will also host fans of the rocker. Lemmy passed away on 28 December from an aggressive type of cancer, just a few days after being diagnosed.
Earlier this week, following the discovery of four new heavy metal elements which are to be added to the periodic table, Motörhead fans have started a petition to have one of the elements, Ununoctium 118, be named Lemmium after the late musician.