Lemmy Kilmister: Top 10 quotes from the Motorhead frontman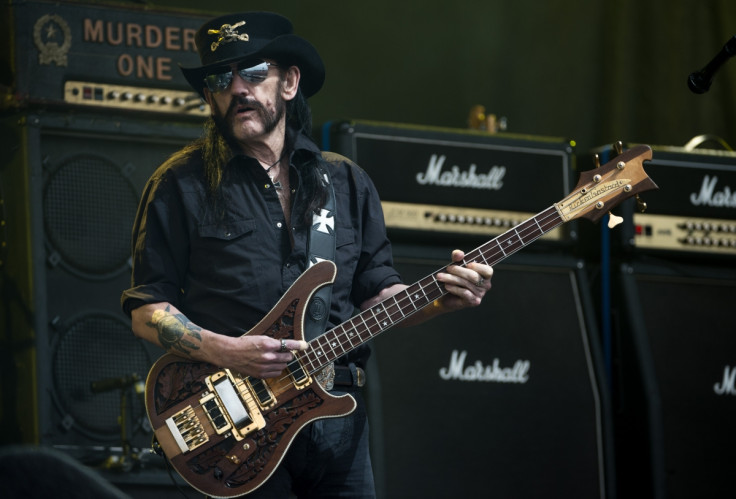 Motörhead frontman Lemmy Kilmister died on Monday, 28 December at the age of 70. The band confirmed his death on its Facebook page: "There is no easy way to say this ... our mighty, noble friend Lemmy passed away today after a short battle with an extremely aggressive cancer," they wrote. "We cannot begin to express our shock and sadness, there aren't words."
Kilmister however, was never at a loss for words. The British musician always delighted fans with his numerous quotes, most of which can be found in his 2002 autobiography, White Line Fever. Check out some his top 10 quotes below:
"If I have to die and be on my deathbed regretting decisions I made, I'm not interested in that."
"Death is an inevitability, isn't it? You become more aware of that when you get to my age. I don't worry about it. I'm ready for it. When I go, I want to go doing what I do best. If I died tomorrow, I couldn't complain. It's been good."
"If you didn't do anything that wasn't good for you it would be a very dull life. What are you gonna do? Everything that is pleasant in life is dangerous."
"People just rip each other to shreds over the years. Nothing kills a relationship like commitment."
"The only interesting thing about religion is how many people it's slaughtered."
"It seems that our brave new world is becoming less tolerant, spiritual and educated than it ever was when I was young."
"Born to lose. Live to win."
"Home is in here [tapping temple]. Where you live is just a geographical preference."
"I don't understand people who believe that if you ignore something, it'll go away. That's completely wrong — if it's ignored it gathers strength. Europe ignored Hitler for 20 years. As a result he slaughtered a quarter of the world!"
"I don't think it's fair to be waving your d--k around when people are minding their own business and might not want to see it."
© Copyright IBTimes 2023. All rights reserved.