In a Facebook post announcing the musician's death aged 70, the official Motorhead fan page asked devoted followers to "play Lemmy's music LOUD". It is a fitting tribute to a musician whose no-nonsense, hard-living lifestyle was as much a part of his public persona as his music.
For while Lemmy's musical career famously kicked off after he heard The Beatles, it wasn't the band's squeaky-clean pop star image that had him enthralled. "The Beatles were hard men too. Brian Epstein cleaned them up for mass consumption, but they were anything but sissies. They were from Liverpool...a hard, sea-farin' town," he wrote in his 2002 autobiography White Line Fever.
Lemmy's fascination with outsiderism started young, developing a slot machine addiction while still a boy. Indeed, the name the world came to know him is said to have come about due to his habit of asking friends to "lemme [let me] borrow a quid until Friday".
The son of a Royal Air Force chaplain who left the family home aged three, Lemmy's first band was The Rockin' Vickers, who released three singles and became the first British band to visit Yugoslavia. Lemmy would later humbly claim that he was winging it as the band's guitar player, simply moving his hands around the fretboard without actually knowing how the play the instrument.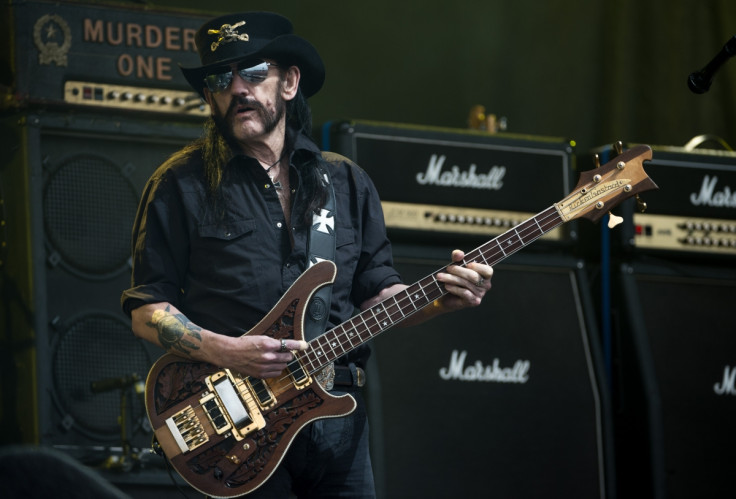 In 1968 he quit the band and became a roadie for the Jimi Hendrix Experience, spending the majority of his time with the band. He was close with bass player Noel Redding in particular, sharing a flat with him in London and studying his jazz-influenced bass-playing style.
Several bands came and went in the late 1960s and early 1970s, but it wasn't until 1972 when Lemmy joined self-described "space rock" band Hawkwind that he made his first real mark on music. Joining the band as a bass player, Lemmy's own inexperience on the instrument was actually a blessing, helping him to develop a unique playing style that won plaudits from music critics.
Despite his primary role as a bassist, Lemmy was enlisted to sing lead vocals on a track named Silver Machine which became the band's biggest chart hit, reaching number three in 1972. The lyrics were written by Robert Calvert but his vocal performance was weak, and by the time he was asked to re-record it he was sectioned –he suffered from bi-polar disorder. Lemmy was asked to sing the song as a last resort and he did it in 'one or two takes'.
His rebellious spirit caused problems however and he was eventually kicked out the band after being arrested on the Canada/America border for cocaine possession. When the substance later turned out to be speed – a drug irretrievably linked with the star – Lemmy was released without charge.
Within a few months Lemmy formed the band Bastard, who later changed their name to Motorhead when they were informed they would never appear on Top of the Pops under their original name. Motorhead had a rotating line-up over the years, although the 1975-1982 trio of Lemmy on vocals and bass, "Fast" Eddie Clarke on guitar and Phil "Philthy Animal" Taylor produced the majority of the best known and most loved tracks.
While Motorhead were already a generation older than the punk bands that emerged in their late 1970s, the group's rough and ready sound was widely accepted by the younger crowd. Indeed Sid Vicious turned to Lemmy for questionable emergency bass lessons in 1976 when the former was asked to join the Sex Pistols without having ever picked up an instrument.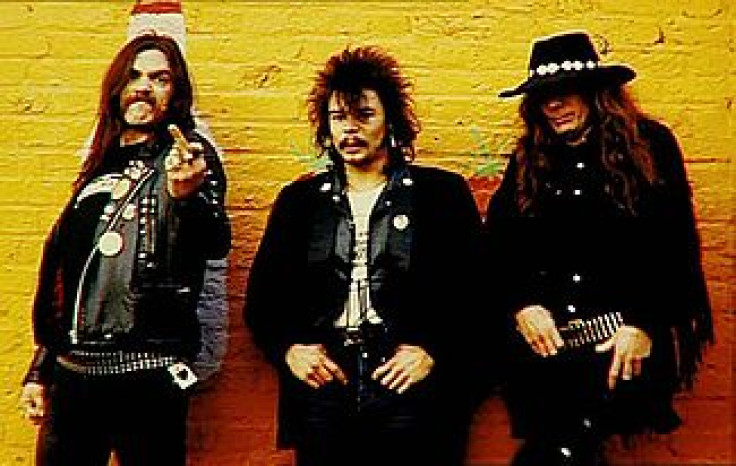 The early 1980s saw Motorhead at their peak, releasing their most famous single Ace of Spades and their chart-topping live album No Sleep 'til Hammersmith. By this stage Motorhead, alongside Ozzy Osbourne's Black Sabbath, were considered a defining influence on some of the biggest heavy metal bands of a later era, including Metallica, Slayer and Megadeath.
Throughout the 1980s and 90s, Lemmy continued to tour the world, releasing dozens of albums with Motorhead. His public image remained constant – the mutton chops, the cowboy hat, the bottle of Jack Daniels in his hand. But while he outwardly projected an air of the biker outlaw, Lemmy's own interests extended to the mellower world of PG Woodhouse and documentaries on the Second World War.
In 2005 Motorhead were awarded a Grammy in the Best Metal Performance category, ironically for a cover of Whiplash by Metallica – a band who may never have existed were it not for Lemmy. By this stage they were in the retrospective era of their career, with Lemmy releasing his aforementioned autobiography and appearing in the Channel 4 documentary Live Fast, Die Old.
Sadly Lemmy didn't die old enough, succumbing an aggressive form of cancer less than 24 hours after being diagnosed on Boxing Day at the age of 70. In keeping with his indifferent attitude to what people thought of him, the Motorhead frontman is understood to have been playing a video game at the time of his death.
Fans noted that in the Live Fast, Die Old documentary, Lemmy was repeatedly seen playing the game Solitaire on his battered desktop computer. Although the game he was playing when he died was not revealed in the band's Facebook post, many fans took to Twitter to say they hoped it had been Solitaire as it would be a suitably arch final moment for the man behind The Ace of Spades.