As its smartphone and tablet sales surpass PC sales for the first time, Lenovo is positioned to become one of the biggest technology companies in the world.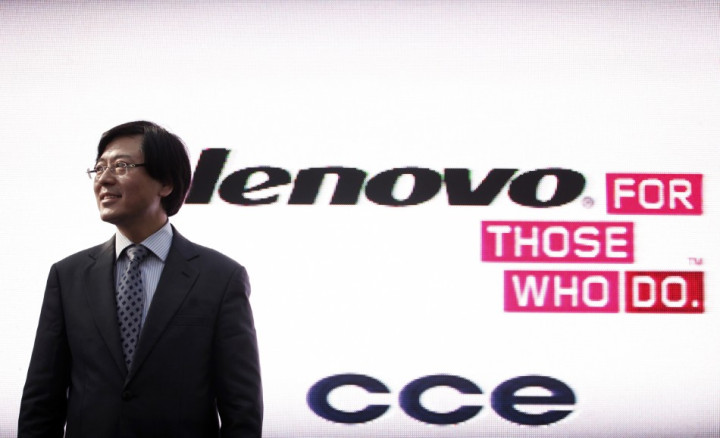 Lenovo is a company which is set to soon join the likes of Samsung and Apple at the top table of technology companies as it looks to position itself for expansion across all regions, slowly but steadily moving out of its traditional base in its home territory of China.
And, as its latest financial results show, it is also moving away from its tradional base of PCs to embrace the Post PC world of smartphones and tablets.
Lenovo has traditionally been seen as a PC manufacturer and in the West, that is still how it is perceived. That was helped by its acquisition of the ThinkPad brand from IBM in 2005, which immediately gave it a credibility it was lacking.
Now however, as the world moves firmly into a Post PC era, Lenovo has posted results for the three months to the end of June which show that unit sales of Post PC devices - tablets and smartphones - outstripped sales of PCs for the first time in the companies history.
What makes this even more impressive was that it was achieved while Lenovo continued to defy market conditions and grow revenue in its PC business (year-on-year) while the market as a whole declined by 11% globally. In essence, Lenovo is the only manufacturer making gains in the PC game at the moment.
Slight drop
By focusing on higher-end (therefore higher margin models) Levono has managed to grow revenue despite a slight drop in shipments globally year-on-year. This is a technique we are likely to see the company transfer to smartphones and tablets down the line too.
China remains the company's most important market by some way. It accounts for 42% of revenue while Europe and the Americas (which now includes Latin America for the first time) account for 20% and 22% respectively with the rest (15%) coming from Asia Pacific. This means that there is huge room for growth everywhere but China.
Having flirted with top spot in the list of PC manufacturers last year, Lenovo is now confirmed as the biggest PC maker in the world, and with its closest rivals Dell and HP struggling, it's unlikely to relinquish that position any time soon.
But where to from here?
While its domination of the PC market is established, there is a long way to go before it comes anywhere close to that position in the smartphone or tablet markets.
In terms of smartphones, Lenovo sells the vast majority of its devices in its home territory and a couple of specific countries like Japan where it has an established customer base. However in the UK, western Europe and the US the company has a long way to go to break into the highly lucrative smartphone market.
It doesn't have the products or the brand recognition in these areas in order to quickly build a large market share.
In an interview with the Wall Street Journal following the announcement of the latest financial results, company chief executive Yang Yuanqing said: "Smartphones are not our profit engine yet. Our smartphone business in China has already become profitable, but we believe the business is still in the development phase."
Potential growth
Consider how important (and highly profitable) smartphones are for companies like Samsung and Apple, and you will get some idea of the potential growth for Lenovo if it can grow its smartphone business outside of China.
While Lenovo is continuing to see organic growth at the moment, that cannot continue forever.
One such change, which has been speculated widely, is the potential purchase of BlackBerry which earlier this week announced that it would consider potential bids for the company. When asked about this Yang said:
"I cannot comment on any specific target or deal. We believe that the PC industry and the mobile phone industry will continue to consolidate. So Lenovo is definitely in a good position to become an important player. If a target or deal is consistent with Lenovo's strategy, we would take the opportunity."
However there are certain problems with the possibility of Lenovo buying BlackBerry. First off, BlackBerry's core user base is in business and government who value the security credentials of the platform over everything else.
While I am not trying to suggest Lenovo are anything but a reliable and respectable company, I cannot imagine the US department of defence continuing to approve BlackBerry devices for use if it was suddenly taken over by a Chinese company.
Succeed
Another issue is that Lenovo uses Android and as we have seen with Samsung, to expand quickly and globally with a small investment in software development, if you want to succeed Google's operating system is much more attractive.
A more likely acquisition would be HTC, which is currently experiencing its worst period financially since it began reporting earnings. The company is struggling to get a grip in the smartphone market, despite producing some of the best received hardware on the market.
With a relatively low price tag and good global brand recognition, Lenovo could use its size and reach to leverage HTC to become a much bigger player on the world stage.
Whatever the company does, it has positioned itself so that if it gets its smartphone and tablet strategy right, it could soon be challenging the likes of Apple and Samsung as one of the world's biggest technology companies.