Lenovo is prepping on a Windows RT device with Nvidia. Lenovo has been working with Nvidia to produce a "convertible notebook" that will feature a keyboard that is said to flip around in order to turn the product into a tablet, according to the Wall Street Journal. In that case, the device could be same as the IdeaPad Yoga that was unveiled at the Consumer Electronics Show (CES) in January.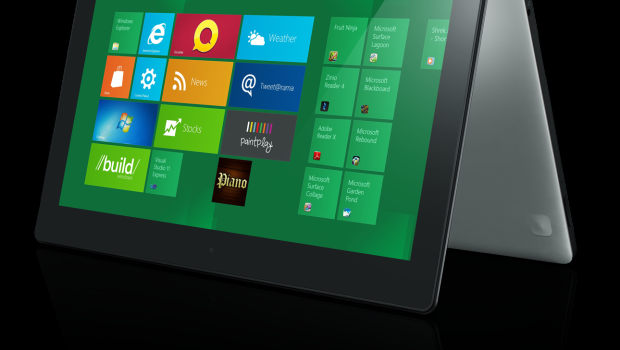 The Chinese computer giant recently announced its latest Windows 8 ThinkPad Tablet 2 at an event in New York. The tablet runs on Windows 8 and is powered by an Intel chip. In an interview at the event, Dilip Bhatia, Lenovo's general manager of the ThinkPad business, said that the company had plans to come up with a Windows RT device when "Windows hits the market", according to the WSJ. Bhatia did not reveal more details regarding the device.
Meanwhile, ABC News claims that the device is expected to arrive when Windows 8 hits the market. The Windows 8 operating system has been scheduled for 26 October 2012 by Windows leader Steve Sinofsky. According to ABC News, the Chinese PC maker is prepping two versions of the Yoga - one that will be powered by an Intel processor and the other running a lower-powered ARM Nvidia Tegra processor. The site's sources claim that the ARM version will pack double the battery life of the Intel version.
ABC News claims that Windows RT tablets will not be having access to all the legacy for Windows, but devices such as Yoga will have access to Microsoft Store's apps which is to be launched in October. In June, Microsoft announced its Windows RT powered by an ARM-based processor and Windows 8 Pro powered by Intel processor.
Nvidia recently reported record revenue for its Tegra chip. During Nvidia's earnings call with analysts, Chief Executive Jen-Hsun Huang noted that the company was working with three partners for Windows RT devices. Huang reportedly mentioned Asus and Microsoft, while the third partner was not revealed. "We're making really good progress in making our way into the fastest-growing segment of the computer industry," Huang said, according to the WSJ.