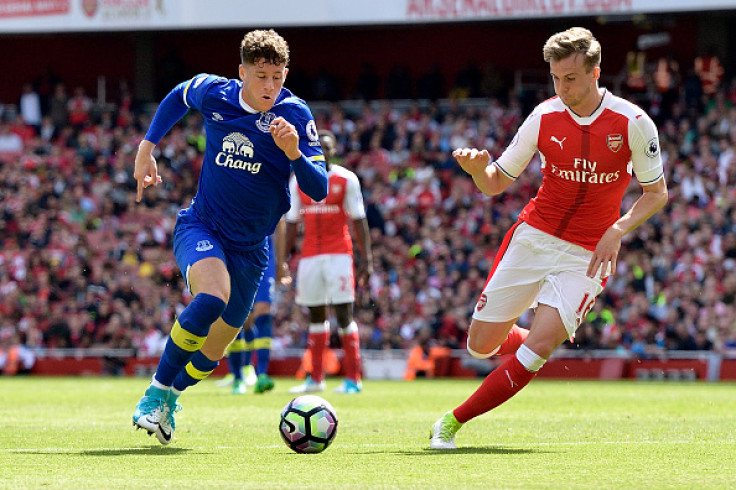 Former Everton midfielder Leon Osman is delighted by the Toffees' early transfer activity and says the club's proactive attitude in the transfer market will help them cope with the potential departure of Ross Barkley, who is courting interest from Tottenham.
Everton recently broke the British transfer record for a goalkeeper to sign Jordan Pickford from Sunderland for a fee that could rise to £30m, and they followed up the capture of the England Under-21 international by signing former Ajax captain Davy Klaassen for around £23.6m.
Osman, who served the Toffees for over a decade, is happy to see Everton act with purpose and spend big money in the transfer market after years of penny pinching and believes the previous approach of waiting until the last minute to recruit players has changed for the better.
"I'm very excited about it [the new signings]," Osman told BBC Radio 5 Live. "It has been a long time coming waiting for us [Everton] as a club to have the ammunition to go out and buy the players that the manager wants and not wait until the last minute.
"We are doing our business early, the manager has identified his targets and it is really great to see."
Everton have set their stall out early this summer and are primed to make further signings to bolster the senior squad in the coming months. Malaga forward Sandro is close to completing his move to Goodison Park while Burnley's Michael Keane and Swansea City playmaker Gylfi Sigurdsson have both been heavily linked with Ronald Koeman's side.
Further arrivals are likely but major departures are also an eminent possibility. Romelu Lukaku recently said that remaining at Everton is 'not an option' for him, despite having two years left on his current contract on Merseyside, while playmaker and mooted Tottenham target Barkley looks set to leave after failing to agree a new deal with the Blues hierarchy.
The 23-year-old has one year left on his current contract and a move to Tottenham could inject life into his career, with Spurs boss Mauricio Pochettino lauded for his ability to develop British talent. Everton would like to keep Barkley, who joined the club aged 11, and have slapped a £50m price tag on the England outcast's head, a fee that could price Tottenham out of a move.
But Osman does not think his former teammate's prospective departure would leave a 'big hole' in the Everton side and believes the new recruits will soften the potential blow of losing Barkley, who will almost certainly be sold this summer if both parties fail to agree fresh terms.
Asked if Everton supporters would be disconcerted by the boyhood blue's departure, Osman said: "Yeah, probably. You don't want to see your good players leave. But it's not like he's gone and there's a big hole, we've now got two, three, arguably four top quality players coming in.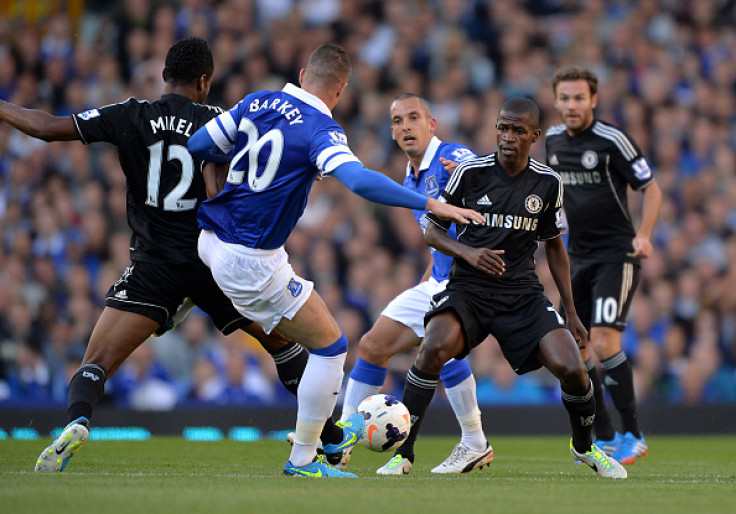 "It might be a case of if he's not going to play, let's recoup some money for him. The big factor that he's going into the last year of his contract and could go for a pittance next summer, having invested so much in him Everton need to recoup something from it.
"It's great to see Ronald Koeman isn't going to be held to ransom over the situation, he's gone out and done his business. It's another season of progression for Everton, we would like to finish in the top six, or the top four. We've also got a European adventure which will add more games, the new players might take time to settle.
"If they finish seventh again, clear of the rest and qualify for Europe, I wouldn't say that's a terrible season. If we go out and spend again the next summer, that's when the pressure will come."