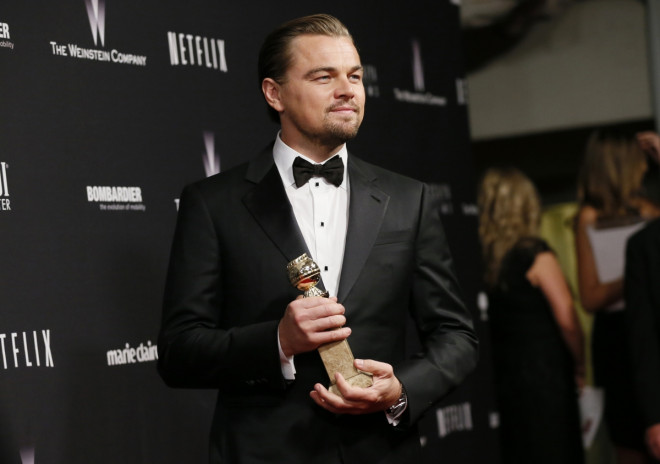 Looks like Leonardo DiCaprio and Slumdog Millionaire director Danny Boyle might just reunite soon, after last collaborating on The Beach (2000).
The duo is reportedly in consideration for the Aaron Sorkin-penned Steve Jobs biopic, reports The Verge.
According to The Hollywood Reporter, Sony Pictures is now in talks to sign Boyle, who has already approached DiCaprio about the possibility of starring as Jobs.
The Social Network director David Fincher was previously attached to the project as director with Christian Bale rumoured to be playing the lead, but Sony is reportedly replacing him over high pay requests.
"The combination of Boyle and DiCaprio would also be likely to make the film appeal to a far broader audience than the pairing of Fincher and Bale might," states The Verge report.
Even though both Boyle and DiCaprio are superbly talented at their respective jobs, their last film together, The Beach, was a critically panned box-office failure. However, individually the Wolf of Wall Street actor and 127 Hours director have a widely acclaimed body of work.
DiCaprio stated in December 2013 that he was ready to take a 'long break' after filming The Great Gatsby, Django Unchained and The Wolf of Wall Street in succession but it looks like the prolific actor has found himself attached to nine films (below) over the last 13 months, reports The Huffington Post.
1. A Rasputin movie.
2. An adaptation of S. Craig Zahler's come novel, Mean Business On North Ganson Street.
3. A movie based on King Harald.
4. A Woodrow Wilson biopic.
5. A film based on the Vanity Fair article 'The Ballad of Richard Jewell.'
6. An adaptation of Michael Armour's The Road Home.
7. An adaptation of Jo Nesbo's Blood on Snow.
8. An adaptation of Michael Punke's The Revenant.
9. The Steve Jobs movie.