It's official: the government will ban letting agent fees for tenants in England.
The announcement was leaked ahead of Chancellor Philip Hammond's Autumn Statement, in which he confirmed that the ban will be introduced "as soon as possible". There will be a consultation before any legislation is brought to parliament, but it looks like landlords will be forced to foot the fees instead of tenants.
"We've seen these fees spiral, despite attempts to regulate them, often to hundreds of pounds," Hammond told MPs in the House of Commons. "This is wrong. Landlords appoint letting agents so landlords should meet their fees."
So what's the problem? There are 4.3 million renting households in England, and 76% of them have lived in their home for fewer than five years, suggesting many move often, paying fees each time. Many renters complain that they are hit with extortionate fees by letting agents for all sorts of administration and service costs. And often these will come out of the blue at the last minute, while the tenancy hangs in the balance.
Not capitulating to the fees can mean losing a potential home and starting the search again. Some people are forced to borrow money just to pay the fees for things such as inventory checks, arranging a tenancy agreement, the renewal of an existing tenancy, or simply changing a name on some paperwork.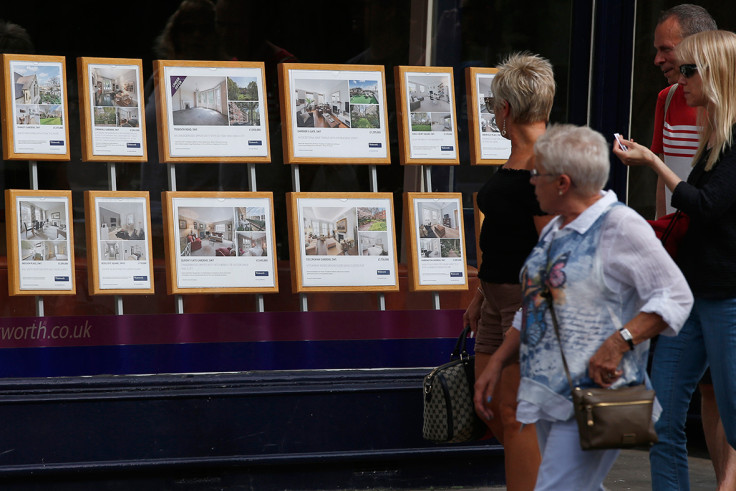 The English Housing Survey says the average total for letting agent fees in 2014-15 was £223, up 60% in five years. But others suggest the figure could be higher. The Citizens Advice Bureau said its research has found letting agent fees as high as £700 for a single tenant. A report by the group Letting Fees UK puts the average fee total at £386, varying from £40 to £780.
It can depend on what part of the country you live in. Fees in urban areas with housing shortages are likely to be higher than elsewhere. In London, where competition for housing is fierce, prospective tenants are often urged to sign up on the day of viewing else risk losing the property. The city's fees are notoriously high.
"The case against letting fees has become unanswerable, so it is fantastic news that the government has decided to ban them," said Betsy Dillner, director of the Generation Rent campaign, which represents renters in the private sector. "Tenants are a captive market for letting agents who can charge fees that bear no relation to the true cost of their service.
"These costs are making it impossible for some tenants to move out of unsuitable homes. By removing this market barrier, the government will force negligent landlords to up their game. The letting agent's costs should be paid by their customer anyway – the landlord. With more choice over who they use than tenants have, landlords would be more able to force down excessive costs."
The ban is also about transparency. Though letting agents and landlord groups are warning the ban will inevitably lead to higher rents as they look to recoup the costs, there is not clear evidence from Scotland — where fees were banned in 2012 — that this is true.
And even if it did lead to higher rents, tenants can better understand how much the tenancy will cost, without having to navigate the fog of letting agent fees, where surprises can jump from the shadows. As the Autumn Statement document puts it, the fees ban will "give renters greater clarity and control over what they will pay".
"Millions of renters in England have felt the financial strain of unfair letting agent fees for far too long, so we're delighted with the government's decision to ban them," said Campbell Robb, chief executive of the housing charity Shelter.
"We've long been campaigning on this issue and it's great to see that the government has taken note. Our recent survey found that nearly half of renters had been asked to pay fees that they thought were too high, with many having to borrow money every time they move, so this will make a huge difference to all those scraping by in our expensive, unstable renting market."
Research by Shelter in 2013 into the impact of Scotland's ban on tenancy fees found just 2% of landlords raised rents as a result. Moreover, the study found that "only one landlord in 120 surveyed said they had noticed an increase in agency fees and had passed this on in full to their tenants".
But parliament's Communities and Local Government (CLG) Committee found in a 2015 report that the impact of the ban in Scotland was unclear, and more information was needed. "Even if a ban is shown beyond doubt to lead to higher rents, it should not be ruled out," said Clive Betts MP, chairman of the committee.
"It may enable people to spread the costs of renting more comfortably across the duration of their tenancy. But the impact on rents is just one factor to consider. A decision whether or not to recommend a ban on fees should depend not only on its impact on rent, but on benefits in terms of consumer confidence and market transparency."
Extremely difficult for young people to find housing
"YMCA supports today's government pledge to abolish upfront letting agent fees for tenants," said Denise Hatton, chief executive of the YMCA England charity, "however, [it also] believes it is just the first step in trying to tackle the issues of affordability and security of the private rented sector.
"The lethal concoction of overpriced rents, extortionate deposits and rip-off fees have created an environment today in which it is extremely difficult for young people to find a roof over their heads that is both safe and secure."
There is still some way to go before the ban comes in. The Department for Communities and Local Government will consult on the policy, giving the property industry a chance to lobby hard against the proposals, and attempt to water them down. But Hammond was clear in his speech — letting agent fees for tenants will go. And there are millions of renters ready to hold him to his word if he shows any sign of wavering.