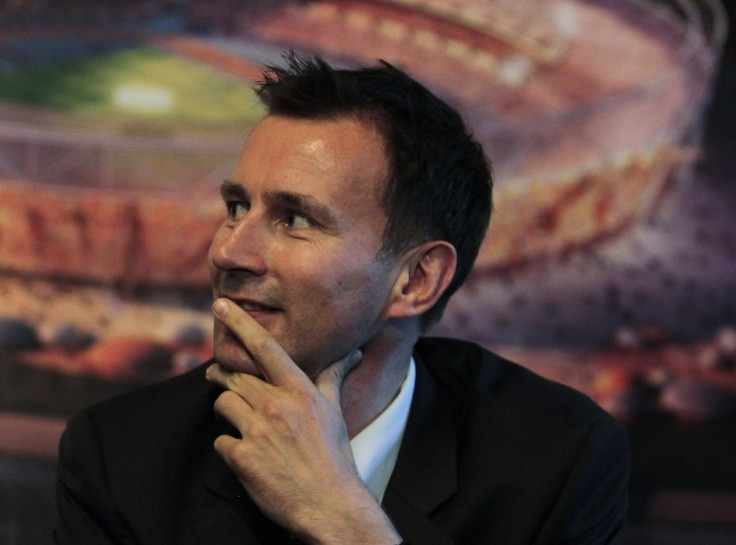 Troubled culture secretary Jeremy Hunt's credibility will be put to test when he faces the Leveson Inquiry.
Hunt is expected to be grilled over his alleged role in News Corp's bid to take over the satellite broadcaster BskyB.
He is likely to be questioned for the whole day.
He was dubbed as a 'cheerleader' for Rupert Murdoch, after hundreds of emails and other communication data released showed a high level of contact between Hunt's office and the News Corp.
However, Hunt denied any wrongdoing and any sort of News Corp's influence on his office and insisted that he oversaw the process with scrupulous fairness.
He is likely to be questioned on his special adviser Adam Smith's relationship with the News Corp lobbyist Fred Michael. Although the special adviser said the minister did not authorise the content and the extent of information passed, Hunt is expected to be quizzed over the issue.
Last month, the inquiry released the messages which revealed Smith's role of passing on the information to the News Corp during the bid. It also contained dozens of casual conversations between the two.
Smith resigned following the allegations.
Though Hunt asked for an early hearing immediately after the release of the emails, Lord Leveson rejected the request.
So far, backed by Prime Minister David Cameron, Hunt could also expect questions on whether he was the right person to decide in a quasi-judicial role, the take over of BskyB by the Murdoch's empire.
The bid was largely opposed by other media since they feared that would give more teeth to the Murdoch's empire over the British media.
Hunt will be one of a series of high profile politicians who are being questioned over the week, including former Prime Minister Tony Blair.