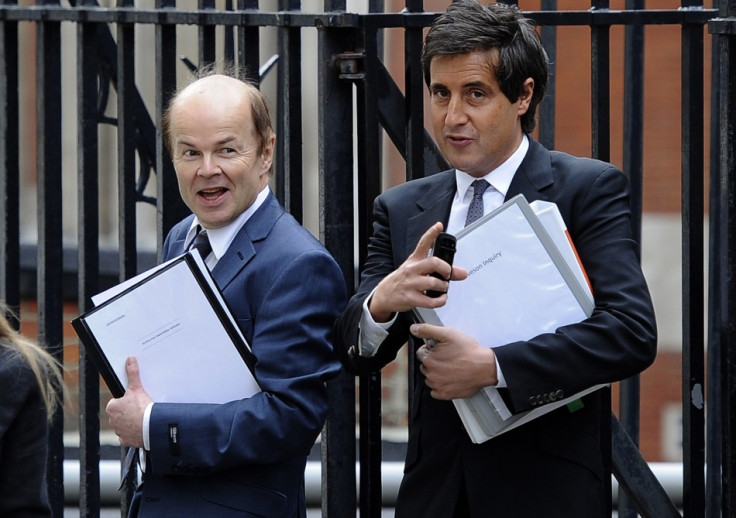 The man police arrested as a murder suspect, then released without charge, described the "damaging" press coverage and its "flagrant lawlessness" as journalists wrongly implied he was guilty.
Retired school teacher Christopher Jefferies, landlord of the murdered Bristol woman Joanna Yeates, was initially a suspect in the police investigation into the case, which caught press attention.
"It is incontestable that the whole slanting of the coverage was as sensational as it was exploitative, as titillating to appeal in every possible way to people's voyeuristic instincts," Jefferies told the Leveson Inquiry into press standards.
"In the coverage of my case there was flagrant lawlessness. Newspapers searching for sensation and increased sales will take almost any risk."
Jefferies has successfully sued eight newspapers for defamation, winning a six-figure sum, while the Attorney General Dominic Grieve brought contempt of court charges against The Sun and the Daily Mirror for articles they had published, with both being fined.
In the press coverage of innocent Jeffries arrest and questioning - which he described as "without doubt the most difficult period I think I have spent, living this hole in the corner existence and with my life in effect being in abeyance" - he faced "smears".
Among the most colourful and defamatory descriptions of him were "nutty professor", "creepy oddball", "peeping Tom" and "obsessed with death".
One newspaper even linked him as having a friendship with a convicted paedophile. Jefferies in fact barely knew the man, and had simply once bought a property that he had once owned.
"The smears were so extensive, it's true to say there will always be people who don't know me, who will retain the impression that I am some sort of very weird character indeed who is best avoided," said Jefferies.
"I very much hope that as a result of the present inquiry, it will be possible to put in a place arrangements whereby it will be very difficult indeed for newspapers to in the future behave in the way they did in my case."
Vincent Tabak, a Dutch engineer who lived in the same block of apartments as Joanna Yeates, was convicted of her murder on Oct. 28.
25-year-old Joanna's body was found three miles from her Bristol home on Christmas Day in 2010.
Wikileaks' Julian Assange Slams U.K. Media as 'Backstabbing'