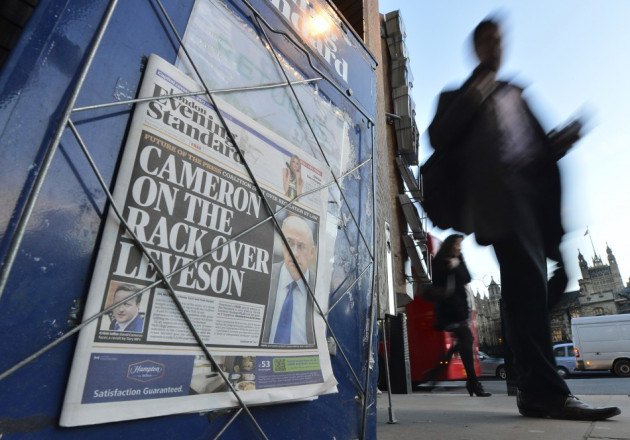 Leveson lawyer Robert Jay has mounted fresh calls for restrictions on freedom of speech.
Speaking in Singapore, where strict press censorship is a daily occurrence, Jay branded as "scaremongering" fears that a press law would stifle important liberties such as freedom of expression. He said that British newspapers were the most "unruly and irreverent" in the world.
Addressing the Singapore Academy of Law, he said British newspapers were "under-regulated", in comments that have been condemned by anti-censorship groups.
Jay insisted that the case for state regulation of newspapers had been made by the actions of journalists as revealed by the inquiry chaired by Lord Justice Leveson.
Jay shot to fame as the counsel for the inquiry, grilling a succession of powerful media figures including Rupert Murdoch, Tony Blair and Rebekah Brooks, former editor of The Sun.
Fearless press that speaks its mind
"What the Leveson inquiry demonstrated beyond argument is that sections of the British press are unruly and that the basis for asserting that the press is under-regulated appears strong," said Jay.
"My impression is that the press in the UK could well qualify as the most unruly and irreverent in the world, and I have travelled widely. It is fearless, and it speaks its mind.
"To be described as 'unruly and irreverent' would be regarded by most editors and journalists as a badge of honour, not of aspersion."
Addressing calls for press laws as made by celebrity-backed pressure groups such as Hacked Off, Jay rejected fears that legislation would be the thin end of the wedge of a government crackdown on free speech.
"In the cultural context of the UK, those fears [about statutory underpinning for a new press regulator] amount to scaremongering. I do not see any slope, let alone a slippery one," he said.
The Index on Censorship insisted that a press law would threaten free speech by allowing in meddling Whitehall bureaucrats eager to ban stories.
A spokesman said: "Index would argue that, contrary to Robert Jay's assertions, statutory underpinning could lead to greater government interference in the media and threaten free speech in the UK.
"Leveson himself acknowledged that the press has a vital role in holding government to account. Once the principle of no government control has been breached, regulation could be further strengthened and interference in the media increased."
Singapore, where Jay delivered his speech, has some of the world's most repressive laws on freedom of expression. It is ranked near the bottom of the Worldwide Press Freedom Index. The government has used the law to impose strict controls on free speech and press freedom.