Lewis Hamilton claims his engrossing tactical duel with Ferrari counterpart Sebastian Vettel at Sunday's (14 May) epic Spanish Grand Prix was the "rawest fight" he has been involved in for a long while. The three-time Formula One world champion claimed a second victory of 2017 in Barcelona thanks to some inspired driving and excellent strategic decisions from Mercedes.
Such a win – the 55th of his illustrious career – saw Hamilton cut Vettel's championship advantage to just six points after five races. It was also the tonic to a desperately disappointing previous outing in Sochi, where the 32-year-old struggled badly for pace all weekend and eventually finished a distant fourth.
"It's been a really good weekend and a great way to bounce back from Russia," Hamilton said after his latest triumph. "It was the rawest fight that I can remember having in a long time. I loved it, this is why I race. This is what made me get into racing in the first place.
"This is what the sport needs to be like every single weekend. To have a close battle like that with a four-time champion is awesome."
Having secured his third pole position of the year at the Circuit de Catalunya, Hamilton was passed by Vettel heading into turn one but eventually recovered to overtake the German on the track.
The duo went wheel-to-wheel after Vettel came out alongside his title rival following a second pit stop. After running slightly wide, Hamilton was heard over the team radio labelling such aggressive defensive maneuvering as "dangerous".
"I lost out on the start and had to watch Sebastian fly by," he added. "He was so fast out in front and it was such a push to keep in touch with him and not let him pull away. I was able to manage my tyres in the first stint and keep relatively close, then it was tricky to keep up on the medium tyre and then after the second stop. We came out so close together which was super-tight into turn one. He didn't give me much space, it was close."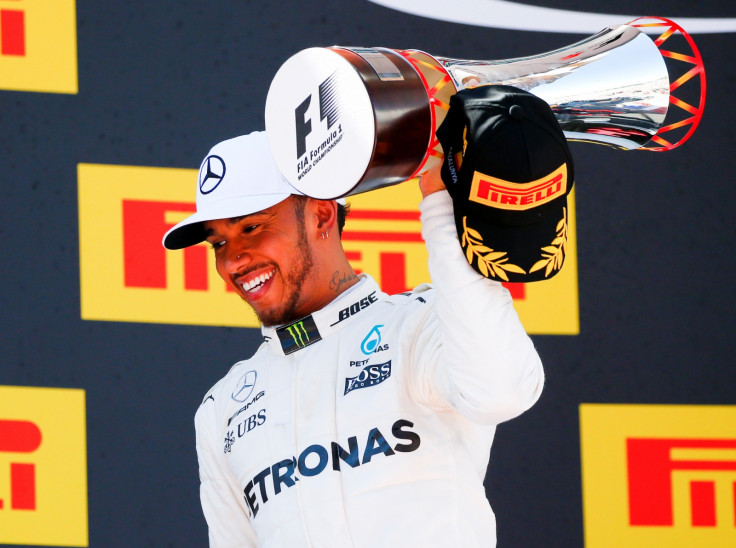 Most teams upgraded their respective cars for the Spanish Grand Prix, with Mercedes unveiling several significant modifications to the W08. The success of those improvements coupled with the Silver Arrows' clever decision-making has left Hamilton optimistic for the gruelling battle ahead.
"I thought Seb would get me at the end of the final stint but I was able to do it. I have to congratulate my team today, with the strategy and the pit stops, as well as everyone back at the factory that has worked so hard to deliver these upgrades, enabling us to be so close in this fight with Ferrari."