Sebastian Vettel has refused to deny speculation he will join Mercedes for the 2018 season following the end of his Ferrari contract.
The four-time world champion has reportedly agreed to move to the constructors champions at the end of the current campaign where he would be partnered with Lewis Hamilton.
Italian blog Quotidiano, run by Formula One insider Leo Turrini, claimed this week that Mercedes' non-executive chairman Niki Lauda had told friends during the pre-season test in Barcelona that Vettel had signed with Mercedes for next season.
The uncertainty over Vettel's future at Ferrari has grown since talks over a new deal were curtailed last year after he was asked to focus on his on-track performance.
Offered the chance to officially address the rumours, the 29-year-old has fuelled suggestions he is braced to move between the world title contenders.
"Maybe you should ask the Italians, they seem to know more than I do," he responded ahead of the Spanish Grand Prix.
"I think the situation is clear. Obviously, the main focus is on this year, that's not a secret and it's not a line that I drop, it's a fact for all of us inside the team. There have also been some rumours in previous years. Maybe some are from Italy, some are from Germany."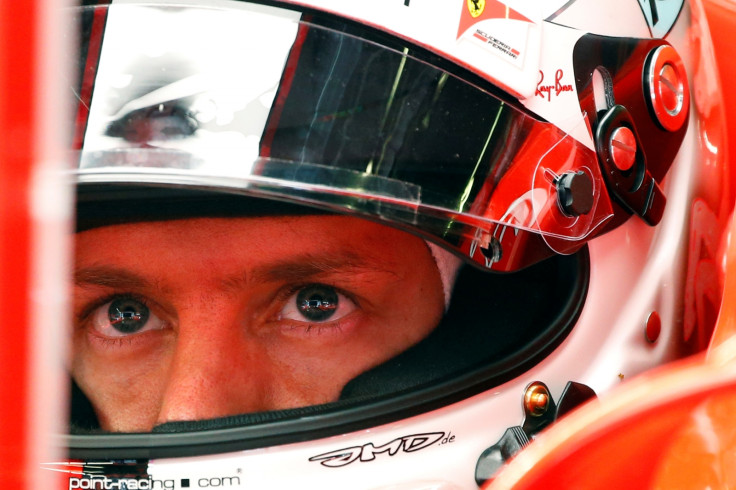 Vettel was linked with filling the vacant seat at Mercedes for 2017 before Valtteri Bottas swapped Williams for the Silver Arrows. The Fin – who won his maiden grand prix in Russia last time out – has only signed a 12-month deal and could yet be replaced at the end of the season.
As a four-time world champion and the current drivers' championship leader, Vettel is among the most coveted competitors on the grid – a possible reason for his lack of concern over his future. "It's my first time in this situation where I don't really know what happens next year, but I'm not too worried," Vettel added.
"I'm really focused on what's going on right now, and that's the same in the team from what I hear from people. There's also other people in the team that don't have a contract for next year, but they're not worried! We're full on trying to focus on this year, trying to improve the car we have and fight with Mercedes."
Lauda, a three-time world champion who owns 10% of Mercedes F1, also passed up the opportunity to deny suggestions made by him that Vettel's arrival at the Bracley-based team was imminent.
"He's the best at the moment," the Austrian admitted. "He is a straight-lined guy without talking a lot. He knows what he wants, he knows the points where he has to find something within himself to get the maximum performance."