LG issues YouTube video in response to damaged Samsung washing machine indictment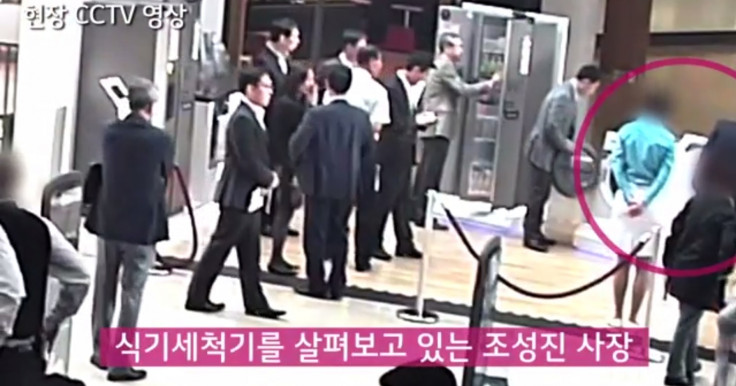 LG Electronics has released a video on YouTube showing one of its top executives innocently inspecting a washing machine – the latest move in a bizarre dispute involving the South Korean firm and its historical bitter rival Samsung Electronics.
LG has released a nine-minute-long video showing CCTV footage of LG executives peering at Samsung washing machines in a busy mall in Germany and inspecting the door of a high-end Samsung Crystal Blue washing machine.
This is in response to LG's chief of home appliances Jo Seong-jin and two other LG executives being indicted without detention by South Korean prosecutors on 13 February for vandalising Samsung's washing machines, following prosecutors raiding LG's headquarters in Seoul in December.
In September 2014, Samsung made a complaint that Jo and several other LG executives had deliberately kicked and broken the doors of four luxury Samsung washing machines at two retail stores in Berlin, while the executives were in town for the IFA electronics show.
According to the Wall Street Journal, LG initially paid for the damage to the four machines. The firm acknowledged that its executives had been examining the Samsung washing machines, but that if any damage was caused, it was due to the poor quality of the washing machine door hinges.
Samsung then decided to file a lawsuit in the same month citing property damage and defamation after German prosecutors refused to take action.
Since Germany would not press charges, Samsung then turned to South Korean prosecutors and so LG countersued in December for defamation and evidence tampering.
The video posted by LG aims to show its evidence that it has been misrepresented, and the company even draws dotted lines on the CCTV footage to illustrate its point that Samsung's staff and security guards were not overly concerned during the incident.
LG maintains that Jo and his colleagues had visited Samsung's shops for market research, but strongly denies trying to damage the machines, saying that the washing machine doors were poorly built.
In addition to the CCTV footage showing how Jo handled the machine door, the video also takes excerpts from several Samsung washing machine video reviews posted on YouTube to show people handling and putting stress on the door of the same washing machine frequently, so it makes sense for Jo to have checked the door.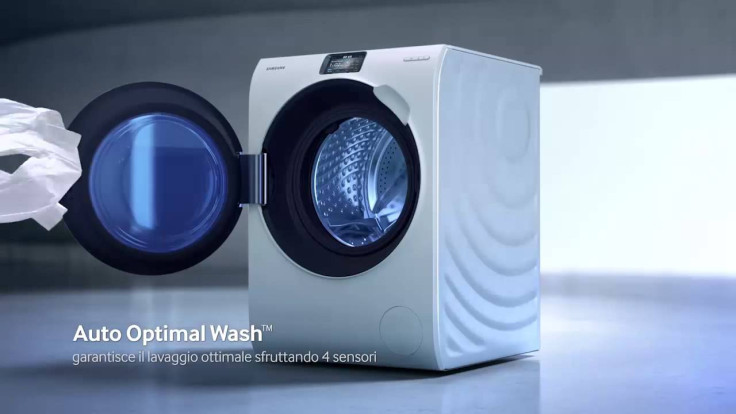 Samsung's high-end Crystal Blue washing machine. LG alleges that it is natural for its executives to have tested the machine doors, since they can undergo a lot of stress from people handling them
Samsung
"Sometimes people put their hands on the door to steady themselves when they get their laundry out of the machine...and children might try to sit on the door," LG states in the video.
"It was natural for Mr Jo to push the door down to check, especially given that he used to be a technical engineer."
The YouTube video is also accompanied by a statement from Jo, in which he apologises for the incident and the controversy it has caused.
In addition to stating that he would not knowingly break the machine, he states that he hopes the truth will come out during the trial.
He points out that Samsung's staff "just watched from the sidelines", and that since the LG executives examined the Samsung washing machines for one hour, why didn't Samsung's staff do anything?
Jo also states that he has devoted 40 years to developing the washing machine.
LG also quoted a statement in the video from Jo's interpreter, who has been accompanying him on foreign trip since 2011: "He's touched and pushed down on home appliances every year – perhaps more than 50 of them."
© Copyright IBTimes 2023. All rights reserved.