As expected, LG has unveiled its new smartwatches – LG Watch Sport and Watch Style – designed and developed in collaboration with Google. These are the first smartwatches to come preloaded with the Android Wear 2.0 operating system.
Powered by Snapdragon Wear 2100 processor, the smartwatches have built-in Google Assistant, which lets users reply to messages, set reminders and ask for directions. All you need to do is just hold down the power button or say "Ok Google".
Improved user interface, enhanced messaging and fitness features with Google Fit are a few key elements of the watches. Apart from that, users can download apps from the Google Play Store.
Both watches sport a circular display and a rotating side button. Just turn the button with a finger to read messages, scroll through the app menu and notifications.
Android Wear 2.0 brings improvement to the messaging experience on the watch. Users can handwrite or swipe on a keyboard to respond or even choose a response generated by Smart Reply.
LG Watch Sport is the first Android Wear device to feature 4G LTE connectivity and a range of independent features. It can run apps without a phone and supports Android Pay with NFC technology, enabling users to make payments by just tapping their wrist to the reader. The watch comes in two different colours: titanium or dark blue.
Watch Style, on the other hand, comes in three colours: silver, titanium and rose gold. Users can customise their watch with its interchangeable snap-and-swap bands.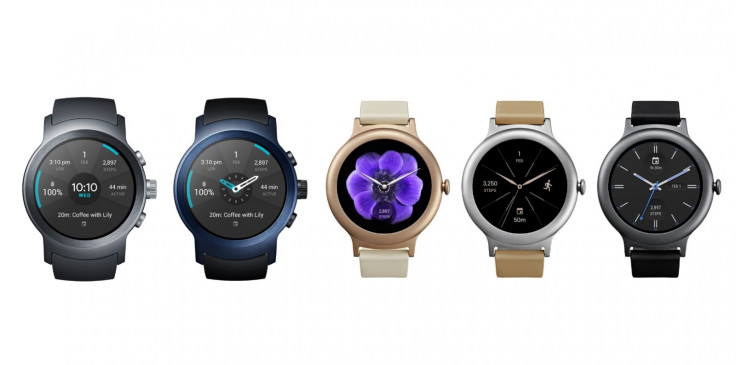 Hardware features
Watch Sport has a 1.38in P-OLED display, whereas Watch Style is smaller than that with a 1.2in display. Both offer 4GB internal storage, but while Watch Sport has 768MB of RAM, Watch Style packs 512MB of RAM.
The wearables are IP68 certified for protection against dust and water and support wireless charging. Watch Sport has a 430mAh battery, as opposed to the 240ah battery inside Watch Style.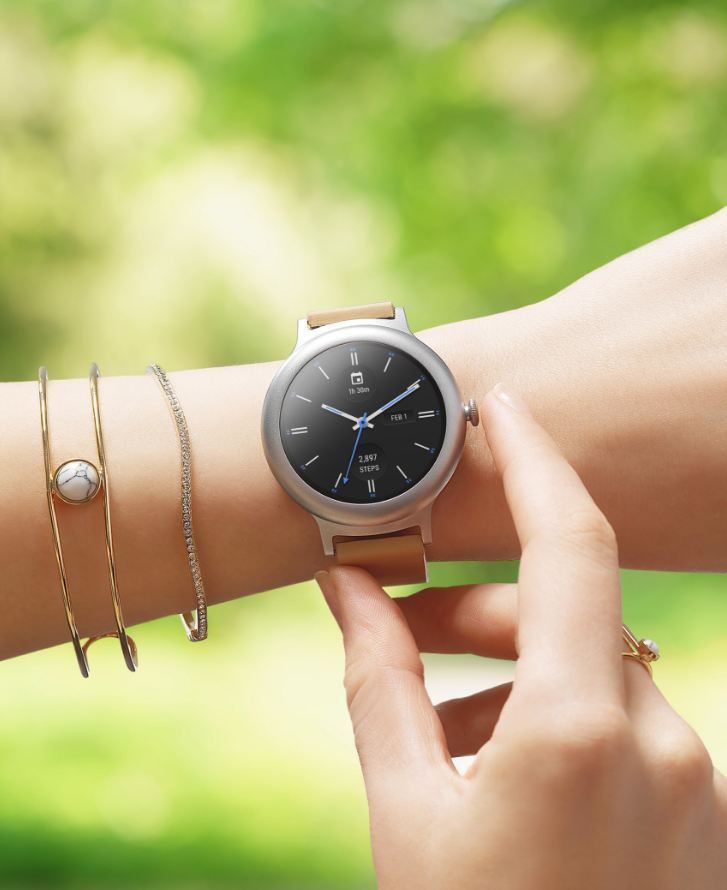 Price and availability
The smartwatches will begin shipping in the US starting 10 February, followed by a rollout in other key markets in Europe and Asia later this month.
Those staying in the US would be able to buy LG Watch Sport from Best Buy and Watch Sport from AT&T and Verizon starting 10 February. They would be available for purchase via the Google Play Store.
The watches will be available through carriers and retailers in Canada, Russia, Saudi Arabia, South Africa, South Korea, Taiwan, the UAE and the UK.
LG has said the pricing details of the devices would be announced locally when they hit the stores. Both will be displayed at the upcoming MWC 2017 in Barcelona, Spain.