What is Android Wear 2.0 and when is the release date?
Complete guide to Google's Android Wear 2.0, the smartwatch operating system launching in February.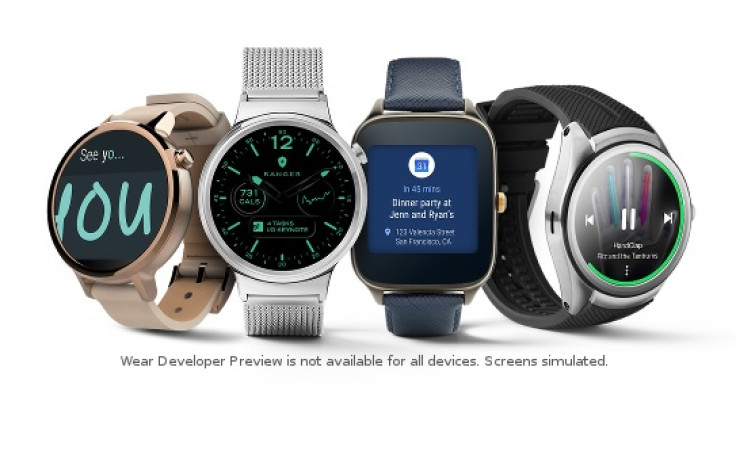 Welcome to the complete IBTimes UK guide to Android Wear 2.0, the upcoming smartwatch operating system from Google. The software has been a long time coming, having been announced in May 2016 and delayed for many months by Google. But at long last, the final preview was sent out to developers in January, meaning the software is to be available to the public very soon.
When will Android Wear 2.0 be released?
The final developer preview was released on Tuesday (24 January 2017), and on that day Google said it is to be released to the public in early February. This timeline means it should be on consumers' wrists before Mobile World Congress (MWC), one of Europe's largest technology trade shows, kicks off in Barcelona later that month.
Later in 2017, we should hopefully see smartwatch manufacturers such as LG, Asus and Huawei release new models with Android Wear 2.0 pre-installed.
Rumour has it, many have been forced to delay their new watches until Google's software is ready to go rather than releasing earlier and updating later.
Will Android Wear 2.0 be at Mobile World Congress?
Google doesn't usually have much of an official presence at MWC, but the show is the place its Android partners are most likely to announce new phones, tablets and watches. With Android Wear 2.0 landing in early February, we expect to see watches from LG and Huawei running it at MWC.
Google itself is tipped to be working on two smartwatches of its own. These are expected to launch alongside the new software earlier in the month.
Will Android Wear 2.0 be available for my

smartwatch

?
Android Wear 2.0 will appear first on the new LG Watch Style and LG Watch Sport, which were announced on 8 February.
The list of compatible

smartwatches

for Wear 2.0 includes:
ASUS ZenWatch 2 & 3
Casio Smart Outdoor Watch
Casio PRO TREK Smart
Fossil Q Founder
Fossil Q Marshal
Fossil Q Wander
Huawei Watch
LG G Watch R
LG Watch Urbane & 2nd Edition LTE
Michael Kors Access Smartwatches
Moto 360 2nd Gen
Moto 360 for Womenoto
Moto 360 Sport
New Balance RunIQ
Nixon Mission
Polar M600
TAG Heuer Connected
What are the main new features of Android Wear 2.0?
Now we get to the meat of what Google is busy creating. The big new feature of Wear 2.0 is how it would work without the watch needing to be tethered to a smartphone via Bluetooth.
In other words, leave your phone at home and the watch would continue to work. Also, apps can be installed directly onto the watch, rather than onto your phone first. This opens the door for Wear 2.0 to have its own Play Store, where apps are downloaded straight onto your wrist.
This is big news for iPhone users who want an Android Wear watch. Currently, while the two devices will pair with each other, Play Store apps cannot be installed on to the watch, leaving you stuck with Google's own apps and nothing more. With Ware 2.0, iPhone users can install third-party apps directly onto the watch.
Android Wear 2.0 includes complications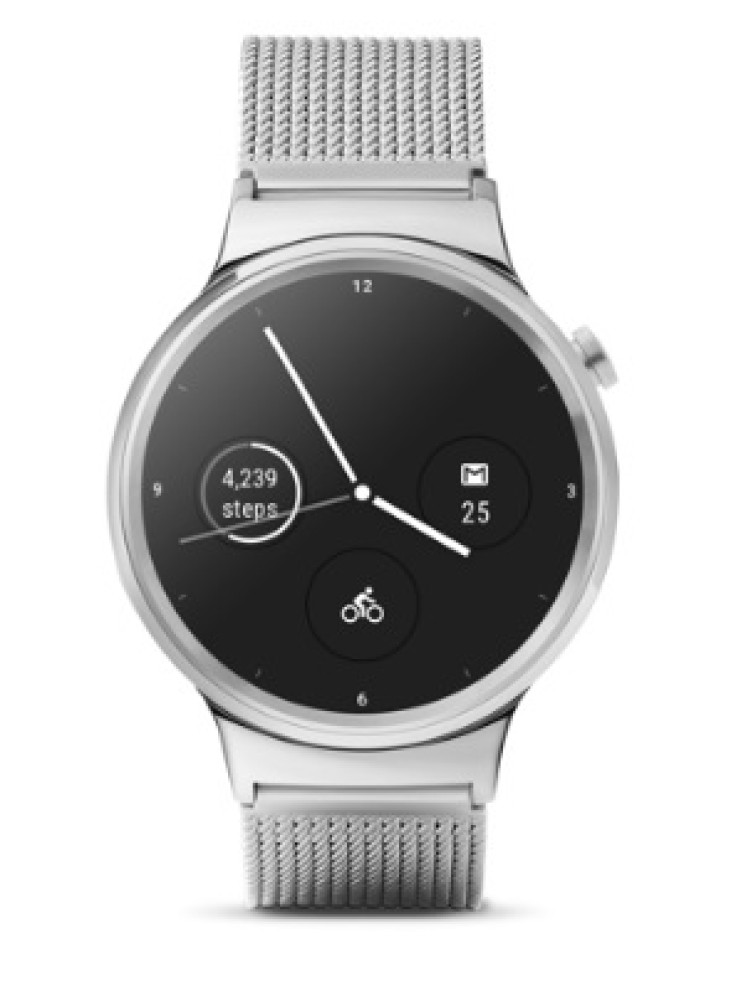 Complications let users add extra dials and pieces of information to the watch face
Google
A word first borrowed by Apple from the traditional watch world, 'complications' are extra dials and readouts fitted within a watch face; the date is the most common example of a complication.
With Android Wear 2.0 Google has opened itself up to complications. Extra dials on the watch face can be customised to show battery life, steps walked, water drunk, calendar events, Spotify tracks and much more. Each watch face design handles the complications in its own way to ensure each face maintains a unique style no matter which complications you add to it.
Does Android Wear 2.0 have a keyboard?
Yes. despite the tiny, round screens of smartwatches, Google is adding keyboard support to Ware 2.0. And not just that, but it will let third-party developers create their own Ware keyboards. There is also a handwriting tool for drawing letters with your fingers, and voice dictation is carried over from Ware 1.0.
The 'smart replies' feature already in Gmail offers up three options to tap on and quickly reply with if you don't have time to type a message yourself. Smart replies are context aware and generated by the watch itself to help offer useful responses based on the context of the message or email you've been sent.
Has fitness tracking been improved?
Another yes. Wear 2.0 features automatic exercise detection, which means it knows when you start walking, running or cycling and opens the relevant application. Start cycling and Strava, if that's what you normally use to track your rides, will open. Untethering watch from phone means you can track exercise and even list to music playlists while your phone is left safely in the locker room or at home.
Google Assistant
Similar to Apple's Siri and Amazon's Alexa, Google Assistant is the search company's voice-activated personal assistant. It is already available in newer Android smartphones like the Google Pixel and will be a central feature of Android Wear 2.0. You can ask Assistant about the weather, or set reminders for later, make a restaurant reservation and look up walking directions. Assistant will understand English and German at launch, with other languages coming later in 2017.
Anything else?
Google has tweaked the look and feel of Wear to make it easier on the eye and more intuitive. Notifications cover less of the screen, and there is a new context-specific control bar which appears when you swipe up from the foot of the display. Here, you will find tools and shortcuts relevant to whatever you are currently looking at.
© Copyright IBTimes 2023. All rights reserved.