Libor and Euribor Fix Scandals: EC Fines Eight Banks €1.71bn for Cartels [VIDEO]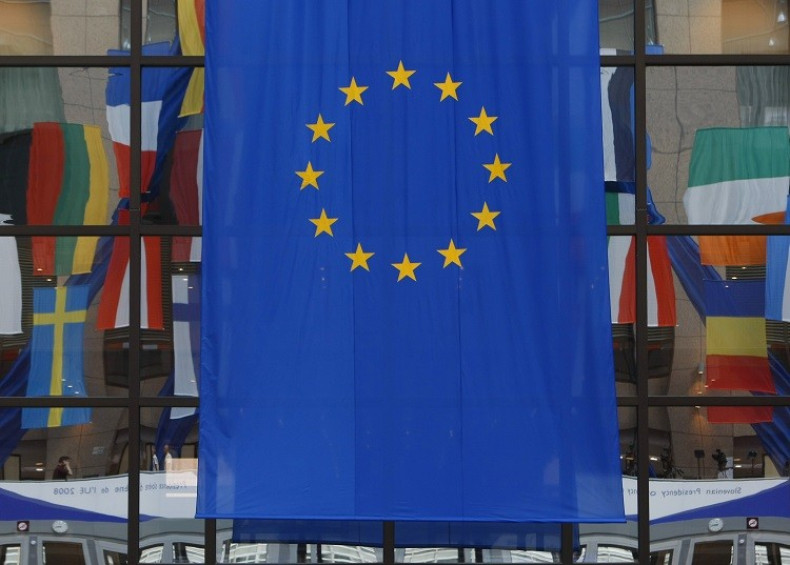 Eight banking giants have been fined a combined total of €1.71bn by the European Commission for rigging the key benchmark interest rates Libor and Euribor.
Barclays, Deutsche Bank, Société Générale, RBS, UBS, JPMorgan, Citigroup and RP Martin were part of two separate illegal cartels which conspired to manipulate Euribor and Libor to benefit their own positions in euro and Japanese yen-denominated interest rate derivatives markets.
"What is shocking about the Libor and Euribor scandals is not only the manipulation of benchmarks, which is being tackled by financial regulators worldwide, but also the collusion between banks who are supposed to be competing with each other," said Joaquín Almunia, vice-president in charge of competition policy.
"Today's decision sends a clear message that the commission is determined to fight and sanction these cartels in the financial sector.
"Healthy competition and transparency are crucial for financial markets to work properly, at the service of the real economy rather than the interests of a few."
The European Commission said Libor and Euribor fixing was committed in two separate cartels.
In the first, Barclays, Deutsche, Société Générale and RBS are accused of operating in a cartel between September 2005 and May 2008 in the euro interest rate derivatives market.
"The cartel aimed at distorting the normal course of pricing components for these derivatives," said the Commission.
"Traders of different banks discussed their bank's submissions for the calculation of the Euribor as well as their trading and pricing strategies."
Barclays avoided a €690m ($938m, £573m) fine for blowing the whistle on the cartel. Deutsche was fined €465.9m, Société Générale €445.9m, and RBS €131m. All received a 10% reduction in their fines for settling and had already had a reduction for co-operating with the investigation.
Other banks have been accused of being involved by regulators in the cartel, but have not settled.
"In the context of the same investigation, proceedings were opened against Crédit Agricole, HSBC and JPMorgan and the investigation will continue under the standard (non-settlement) cartel procedure," said the Commission.
The second cartel involved Japanese yen interest rate derivatives. Those involved in this group were UBS, RBS, Deutsche, JPMorgan, Citigroup and RP Martin.
"In the YIRD sector, the Commission uncovered 7 distinct bilateral infringements lasting between 1 and 10 months in the period from 2007 to 2010," said the Commission.
"The collusion included discussions between traders of the participating banks on certain JPY Libor submissions.
"The traders involved also exchanged, on occasions, commercially sensitive information relating either to trading positions or to future JPY Libor submissions (and in one of the infringements relating to certain future submissions for the Euroyen Tibor - Tokyo interbank offered rate).
"The broker RP Martin facilitated one of the infringements by using its contacts with a number of JPY Libor panel banks that did not participate in the infringement, with the aim of influencing their JPY Libor submissions."
UBS received immunity from a €2.5bn fine because it revealed the existence of the cartel. Citigroup received immunity from a €55m over one of its infringements.
For three infringements, RBS was fined €260m. Deutsche's two infringements saw it fined €259.5m. JPMorgan's one infringement landed it with a €79.9m fine. RP Martin got a €247,000 fine, while Citigroup's two remaining infringements saw it receive a €70m fine.
All had fine reductions for co-operating with the Commission in its investigation.
Banks' responses
"As today's announcement from the Commission confirms, Barclays voluntarily reported the Euribor conduct to the Commission and cooperated fully with the Commission's investigation," said a statement from Barclays.
A spokeswoman for RBS said both of its fines are already covered by the bank's provisions for financial penalties.
"Since becoming aware in 2011 of improper conduct in connection with rate setting, RBS management has taken action to strengthen significantly the systems and controls governing its submissions of Libor and other trading rates," said an RBS statement.
"We are pleased to resolve this matter with the European Commission and to put this investigation behind us," said a spokesman for Citigroup.
"Citi continues to cooperate with other regulators in connection with investigations and inquiries related to various interbank offered rates and other benchmark rates."
Société Générale said: "The events essentially relate to inappropriate conduct by one employee market operator.
"All these actions were carried out without the knowledge of his supervisors or the bank's management.
"Investigations have also shown that this operator was not the initial instigator of these manipulation attempts, and that he mostly only responded to requests from an operator working at another bank. He left Societe Generale in 2009."
It added: "No impact on the level of the Euribor rate as a result of these events was noted under the terms of the settlement agreement."
Jürgen Fitschen and Anshu Jain, co-chief executive officers of Deutsche Bank, said: "Today's settlement marks one important step in our efforts to resolve the Bank's legacy issues.
"The settlement relates to past practices of individuals which were in gross violation of Deutsche Bank's values and beliefs.
"Acting with integrity is a core value at Deutsche Bank, and we expect every employee to adhere to it. We are attaching the highest institutional importance to ensuring that this type of misconduct does not happen again."
UBS declined to comment. RP Martin also declined to comment.
JPMorgan are yet to respond to IBTimes UK's request for comment.