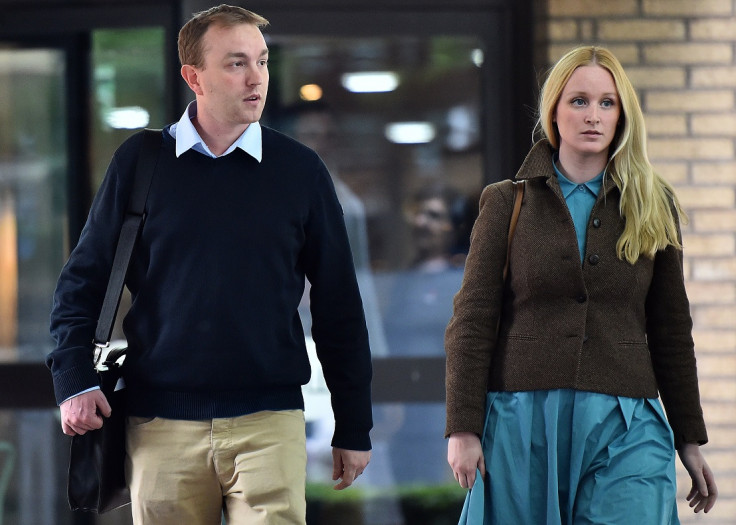 Bankers who have bent the City's rulebooks should think about seeking legal advice in the wake of the trial of former Libor trader Tom Hayes, legal experts have said.
Hayes's defence, that he was simply one of several rate-riggers, may now lead to a raft of law cases being brought.
Jeremy Rosenberg, a City barrister expert in criminal law, told IBTimes UK: "I have it on good authority there are 10 more prosecutions to proceed after Tom Hayes, and one is listed in January of next year – I don't know if it's one person or many defendants.
"The Serious Fraud Office has been busy, it's a very large-scale investigation and they have other people in mind to prosecute. They have obviously been working hard at uncovering dishonesty and manipulation in the market. What was clear from the Tom Hayes trial was the jury rejected his defence, that everybody was doing it, and the judiciary rejected it and the criminal courts rejected it."
Hayes, formerly of UBS and Citigroup, was sentenced to 14 years earlier this month (3 August 2015).
The Libor scandal is also expected to bring with it a raft of civil litigation cases as individuals group together to sue the bank because of lost money as result of Libor rigging. In order to avoid being tried in the US, Hayes became an informer and gave the SFO details of how every bank was involved in rate rigging during some 80 hours of interviews.
Richard Spector, a partner at City law firm ELS Legal, told IBTimes: "You could also find that the bankers within the banks aren't only liable for civil prosecution. There could be people who have lost money and want to bring them to justice, meaning there could be an increase in private prosecutions of these financial crimes.
"This is a growing area of practice. I have seen it used much more in a commercial setting where there is a civil claim going on; you can instigate a criminal prosecution at the same time."
Opening a private criminal prosecution in tandem with a civil case takes advantage of certain synergies, as it means that the case does not have to be read a second time. Traditional public prosecution would use an organisation such as the Crown Prosecution Service or a recognised body such as the SFO, which is an authorised body via statute.
This would involve evidence being copied by the police, and an arrest and interview would be part of the process. Private prosecution is when a private individual or private company launch a criminal case against an individual for a perceived crime.
"There were a lot of quite aggressive practices going on banks – Libor is an example – that border on, or are, fraudulent, but were kind of accepted practices that people just did. These are things the bank didn't consider at the time to be criminal but are now coming out," added Spector.