Libor trader 'ringmaster' slams SFO probe amid proposals for new UK white collar crime bill
Tom Hayes says the Serious Fraud Office had not pursued senior UBS bosses over the rate-rigging scandal.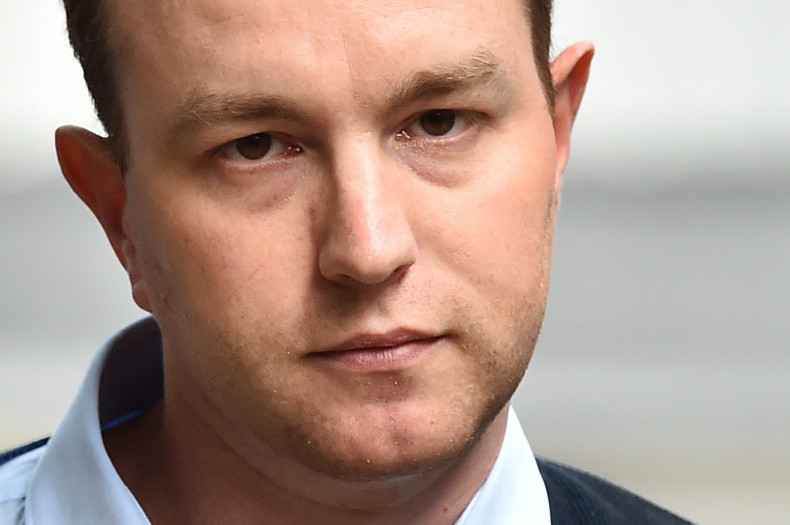 Proposals to prosecute company executives who fail to prevent their staff from committing fraud have been questioned by the "ringmaster" former trader behind the Libor-rigging scandal.
Attorney-general Jeremy Wright said MPs would consult on a new criminal finance bill that would make employers responsible for preventing money-laundering, false accounting and fraud.
But Tom Hayes of the Serious Fraud Office (SFO) said the department had not used all its clout to properly pursue UBS bosses in its probe of the manipulation of the benchmark rate that led to his 14-year sentence and that these shortcomings would not be alleviated by such legislation.
He told the Times: "I remain puzzled as to why the Serious Fraud Office feels it is unable to pursue more senior individuals in my case: they are in possession of a written instruction sheet instructing Libor submitters to adjust Libor upwards or downwards depending on the bank's overall risk.
"I spent many hours explaining this in my trial in the hope that my jury would recognise that my actions were entirely consistent with bank written policy."
Hayes will try to overturn his sentence, arguing that his defence team was denied evidence showing that rate manipulation was widespread and condoned where he worked.
Open for business
Meanwhile City experts say that there could be obstacles in any plans to introduce US-style sanctions to the British boardroom.
Ben Rose, white-collar crime expert and co-founder of law firm Hickman & Rose said that it may be tricky for the UK government to reconcile the proposal with the post-Brexit commitment to keep Britain open for business.
He said: "The likely outcome of these proposals is an increase in defensive over reporting of suspicious activity, which could risk overwhelming the system.
"But with enough political will, and adequate funding, these proposals should make it easier for the authorities to bring both corporations and senior individuals into the dock to face prosecution.
"Non-executive directors may therefore face greater personal risk arising from their lucrative boardroom positions," he told IBTimes UK, via email.
Partner at Stephenson Harwood's regulatory litigation practice, Sara George, said that if the proposed changes become law, there would be a substantial increase in the use of deferred prosecution agreements in cases of corporate criminality in relation to very large companies.
She said: "There is likely to be a significant conflict of interests between a company which wishes to avail itself of a deferred prosecution agreement and to co-operate in the prosecution of its errant directors and employees, and those directors and employees who are currently excluded from consideration for a deferred prosecution agreement."
Elise Trennery, Director at Protiviti, a global consulting firm, said there was a danger that companies would respond to the new criminal finance bill by focusing heavily on detection.
"The prevention side is more challenging as it not only requires a tightening of the mechanics of the organisation, but also ensuring that embedded into the corporate culture is the shared understanding of acceptable behaviours."
Note: An incorrect picture was removed.