Libratone Q Adapt headphones review: A great set of headphones plagued by poor controls
The headphones come in black and grey.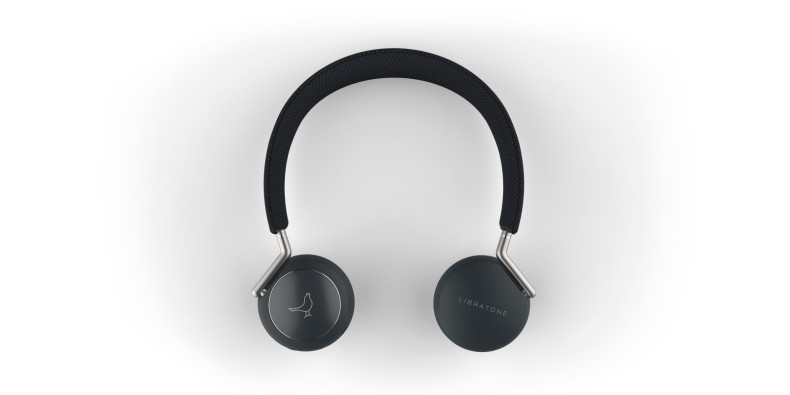 Finding the perfect headphones is hard. The range available now should ensure the perfect solution exists somewhere, whether it be earbuds, headphones or something in between. And while the Libratone Q Adapt headphones do a solid job, they have some limitations.
Retailing for £179, they are definitely not cheap. But price is by no means a massive gripe, considering what you get included.
Design and build quality:
Out of the box, the Libratone Q Adapts feel solid. The design is very much reserved and not nearly as flashy as some Beats headphones – but that's a good thing. The grey set we used are nicely branded and the earpieces are connected by steel.
It was when it came to fit that we noticed a few issues. The band that goes over the head is slippery because of its mesh material. On The tube, sitting at a desk or just relaxing, you probably won't have an issue. But there were times when we could feel the headphones slowly slipping off. If you have ever experienced this, it can be a total pain. Oddly, wearing them backwards (right earpiece on left ear) actually helped them stick.
It's a huge thumbs up for the earpieces, though, especially the padding that sits on your ear. They do a great job of trapping noise in and blocking noise out. It was also rare that it would actually make your ears sweat.
There not exactly portable though. The earpieces can be folded in and they come with a nice case, but it will still take up a fair chunk of your backpack.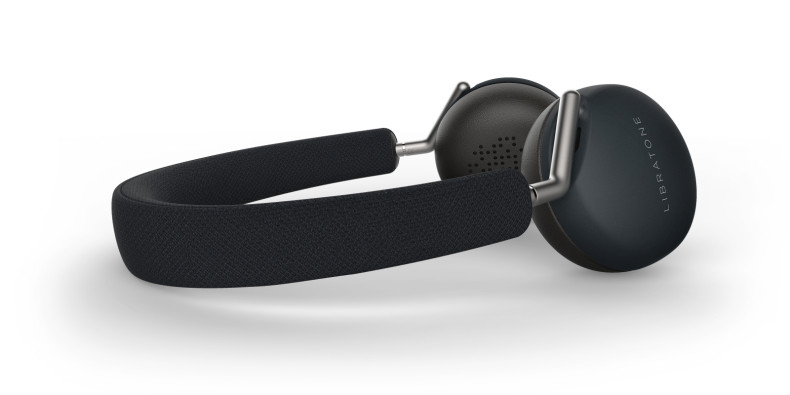 Sound quality and noise cancelling:
Our favourite part of the Libratone's is the phenomenal noise-cancelling technology. Wearing them daily we experienced just how good they were at blocking out ambient noise. We wore some standard £30 earpods one day to try going back, and it was like a jet engine was operating nearby. It's hard to imagine not having that noise-cancelling quality anymore on the daily commute.
CityMix, as the tech is called, gives you four levels of noise cancelling. Once you hit level four, exterior noises just disappear. You can even test it without music on the Libratone app.
When it comes to sound quality, the Q Adapts are good, if not great. They sound better than the standard set of headphones, but for the price tag the sound quality should be bumped up a bit. Let's just say it didn't have that "go back and listen to all your old favourite songs" effect you might experience with brands such as Audio Technica.
Volume was never an issue – these headphones get loud. The noise-cancelling must have had a big impact because it was rare the volume ever had to exceed half way. That's exactly what you want from a pair of premium headphones.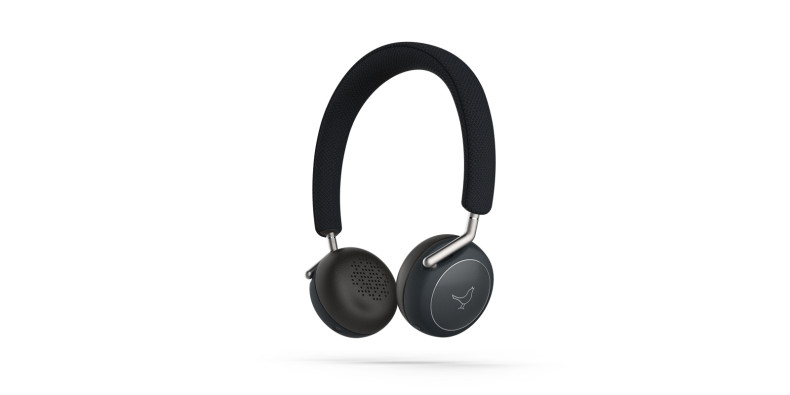 Battery life
Battery life kicks ass on the Q Adapt headphones. According to Libratone, one full charge will net you 20 hours. A recent update even upped the duration to 30 hours, with noise cancellation working at 100%.
The commute to the IBTimes UK office takes about an hour in the morning (and an hour home at night). After the first week, they still didn't even need recharging. In the space of two weeks the Q Adapts have been left to charge overnight just twice (via a micro USB cable). They take about three hours to fully recharge.
After regularly using Apple's AirPods, having a set of headphones that don't need recharging every other day is a pretty big relief.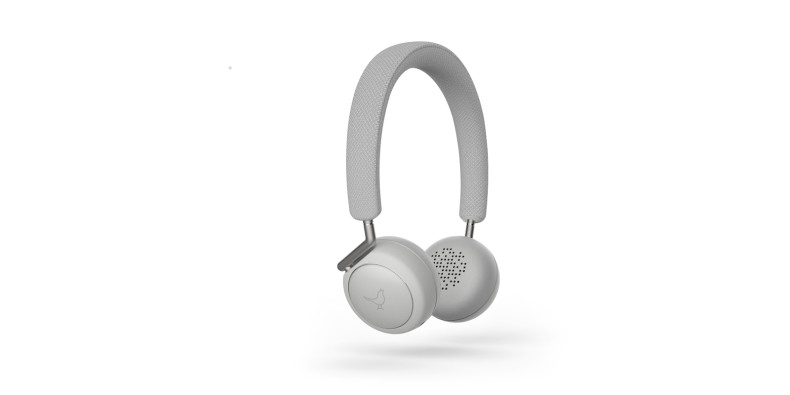 Controls
However, this is the big problem of the Libratone Q Adapts. Instead of buttons on the headphones, Libratone opted for a multi-touch display that can play/pause, skip songs and replay by tapping on the left earpiece. One tap will play and pause, two taps will skip and three taps will replay. All taps require at least two fingers to register.
It's a nightmare. So many times the headphones would not pick up a double tap and instead paused the music. It puts you in the awkward spot of "is the music paused or is the next song just slow to start?" Few things are more frustrating than having to pull out your phone on a packed train just to skip a song. It should be easier than that.
Volume controls are also on the left earpiece, operated by running one finger on the edge of the "display". This worked a bit better than other controls. It was a tiny bit delayed, which could be very frustrating, but it's not nearly as bad as the other controls.
On/off and noise cancellation are both physical buttons that perform well, as you would expect. The "hush" function also works quite well. If you hold your hand over the left earpiece, it pauses your music and turns off noise cancelling so you can hear. Nifty.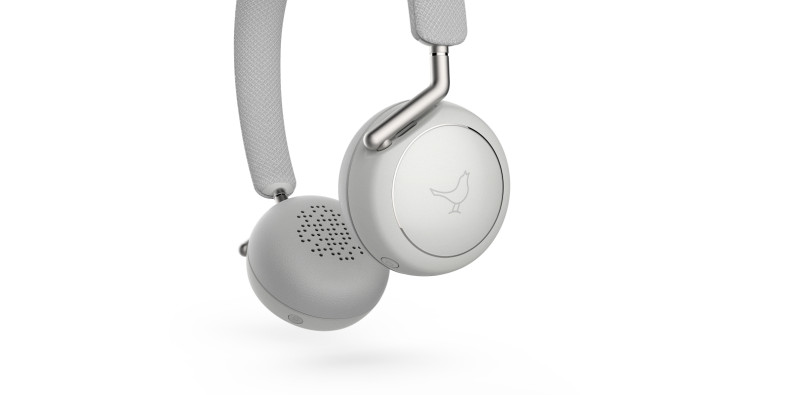 What else?
A standard 3.5mm headphone jack allows you to plug the Libratone Q Adapts into a port, if you don't want to use wireless. When you jump on a computer, sometimes its just easier to plug straight in. It didn't come up that often, but when it did it was great.
Another unique feature is being able to pair a second set of headphones so a friend can listen to your music as well. It will be rare for this to actually come in handy, but it's a nice feature to have included.
The inbuilt microphone lets you take calls without switching from the headphones. This has never been a huge appeal for over-ear models and it's pretty much the same here. Sure you can do it, but we found it easier just to speak normally on the phone.
Verdict: 8/10
The good:
Incredible noise cancelling
Great battery life
The bad:
Awful controls
Loose fitting, sometimes slips off.
The Libratone Q Adapts are a great set of headphones. The noise cancelling is some of the best on the market and the huge battery life can keep you listening for days. It's an aesthetically pleasing design, even if it isn't the tightest of fits.
Sadly, the Q Adapts suffer from awful controls that were too advanced for its own good. Changing between songs on the multi-touch earpiece regularly failed, most of the time not registering a second tap and instead pausing.
If you are in the market for some great headphones, the Libratone Q Adapts are a good choice. Just be prepared to take your phone out of your pocket regularly.